Real consequences and repercussions for trying to stage a coup?
It's about damn time, hopefully it comes to fruition.
Sadly, there's no reason to think his actual sentence will be anywhere close to that.
Based on his buddies, I'm guessing more like four years, with a pardon half-way through if Trump or De Santis get elected.
For you, maybe.
Arbitrary defeatism isn't my jam and I simply have no bandwidth for it anymore.
I say, hope for the best, prepare for the worst and do try not to be an energy leech.
Good day.
It still boggles the mind that these idiots were recording and live-streaming their own violent felonies.
His sentence will be the result of a trial rather than a plea bargain, which most if not all prior sentences have been. In a plea some charges are tossed, plus sentencing is more lenient overall, thus the relatively short sentences we have seen thus far. The judge is a Trump appointee, but does not appear to be a zealot. In fact she served in a federal sentencing commission. Should be a significant sentence. He will appeal, but those are rarely successful.
Also, per the following his wife was at the trial and said other insurrectionists should go to trial too. Hope they take her advice.
The rabid bastard threatens to kill his wife and kids, fifteen years is pretty lenient. His wife and kids will still be living under the threat of this lunatic and any of his fellow fools. Their lives are forever damaged by this stupid hater. No mercy for him. What a complete creep!
They'd do anything for a pardon, including a violent felony.
I keep getting all these assholes mixed up…
A leader of the Three Percenters… threatened to hurt his teenaged children if they reported him
Ah right, that asshole. Yeah, 15 years sounds good. He's clearly someone who is a danger to those around him, and we need some consequences for actual terror group leaders at the very least. It was amazing these dudes didn't manage to put themselves in prison before this point, but it's overdue.
Well, considering several times the DOJ has recommended a particular sentence only to have the judge exceed the recommended time/fine, I'd rather be optimistic that maybe he'll get an even longer time out of society than the requested 15 years.
That's always struck me as the weirdest part.
"Perhaps my youtube hits will somehow mitigate my forthcoming jail sentence".
The "3%" they refer to is their position on an IQ chart; but they're not really near the right-hand edge of it.
"You will not be able to stay home, brother
You will not be able to plug in, turn on and cop out
You will not be able to lose yourself…"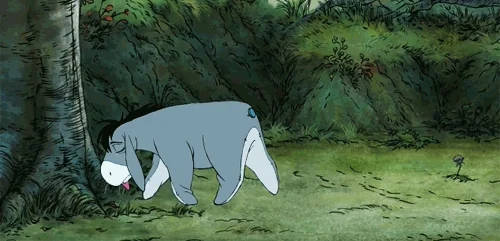 They believed that they would win and keep Trump in office, or that we'd be in a protracted civil war right now, which they would win, since they don't believe that "libruls" have the stomach for such things (confusing not wanting to live through hell with cowardice). They also believed that if things did go south, that their white skin would protect them.
Once again if we took domestic violence seriously…
Well, they wanted to record their great deeds for the historical record, I suppose?
Here's a completely bizarre thought. I just remembered that ludicrous Area 52 storming thing that went viral. I wonder …. was that a practice run to see how the govt would respond to internet chatter? Or a practice run for rallying idiots?
Christ, I've grown paranoid in my old age.
That delusion right there. It's the same as trump believing that he couldn't possibly lose because of the sizes of his rallies. I say this in the most respectful way I possibly can, but they are so goddamn stupid that they believe that 30,000 is a majority of 330,000,000.
They were thinking of the sweet sweet clicks they'd get on social media. Or even the monetization on youtube or similar.