I remember conservatives. I haven't seen one in years, though. Extreme right wing reactionaries labeled conservative? Sure, those creeps are everywhere now.
This clown makes Kendall Roy look like a genius.
Could be useful as a trap.
Fox News: Our Ratings have taken a beating since we cut loose Tucker Carlson. Who should we replace him with?
Murdoch: I know, Don Jr doesn't know when to shut up, I know exactly who to pare him up with. Let's have the special prosecutor Jack Smith conduct the interview. This should be very useful for our ratings as well to give him a chance to incriminate himself and his dad. We just need to make sure Don Jr doesn't know who he is interviewing with until he is on the set.
Fox News: Great, we can recycle the Texas Justice set.
Don Jr. whines ABOUT ANYTHING AND EVERYTHING.
I like how he doesn't even pause over the term "conservative mainstream media".
He's in for a rude awakening when daddy dies and he loses all his "friends".
And finds out that he gets nothing in the will.
"I used to be on Fox… 10 times a week…"
And yet he thinks not being invited is the abnormal thing… the guy famous for having an ex-president dad, the guy with no political insight or accomplishments or… anything that would get him invited to speak on television.
Well, the alternative will likely be inheriting a bunch of debt, so getting nothing would be a step up (and I'm not sure his dad likes him that much)…
I believe a good term for these ilk is 'regressives'.
Something I've always wondered about him and his brother: What, exactly, do they actually DO at the Trump Organization?
Wikipedia tells me that they are both "Executive Vice Presidents". Ok, fine. What does that job entail, exactly?
Or do they just draw a paycheck because of their last name?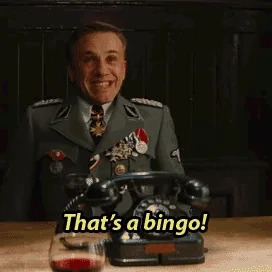 They are now one of the right wing factions of the Democratic party. That's how far the Republicans have gone.
"I was going to Toshi station to pick up some power converters!!!"
"Sorry, kid. You're not my son."

Damn good point. Bernie Sanders is more conservative than these RWNJs.
Don Jr. prefers Goebbels' earlier work.
They're the nepotistic version of what Donnie's old Mob associates call "no-show jobs". Eventually they'll be doing the same thing for the Kushners after the in-laws take over whatever remains of the criminal Organization.
This topic was automatically closed after 5 days. New replies are no longer allowed.