Like that serial abuser former football player who had a bunch of illegitimate children, waxed poetic about werewolves, and secretly pressured his mistresses to have abortions? Yeah, amazing that so many evangelicals were embarrassed to go to bat for that guy over the literal pastor.
I assume God tried his damndest to forbid the creation of a second Donald Trump, but if there's anyone who refuses to listen to God's prohibitions, it's Donald Trump, so yeah, we end up with:
The hallmark of a dictator (or wannabe) is an obsession with loyalty. Not principles, morals, or solving problems. Only loyalty really matters. Because of course, it's about power for power's sake. If you're truly "loyal" then the dictator will have your support no matter what he does, which is the whole point.
I'm surprised that one was even close. In a hypothetical world where you voted purely on the strength of the candidates- no party names mentioned- the GOP would be this tiny fringe party that only ever wins a seat now and then.
I was disappointed, but at this point the only thing that would surprise me is large groups of GOP and/or 45 supporters truly turning their backs on both. By that I mean they stop donating to their campaigns, stop showing up for the rally/speech/fundraising events, and stop watching Faux News. It would be interesting to see them just tune it all out, leaving their former idols wondering why the audience vanished.
I listen to a youtuber who keeps track of right wing Christians, and for awhile now several of them have dumped Trump, and usually because he isn't Christos-fascist enough. But I think overall Evangelicals are still enthralled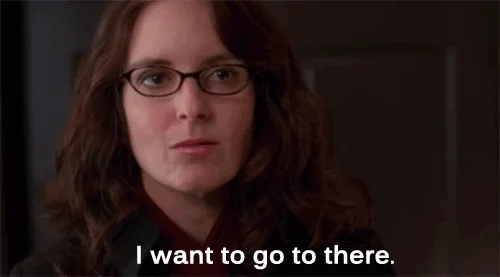 No one has more contempt for Donald Trump's voters than Donald Trump.
I mean… there was a whole house committee that went on for months laying that disloyalty out? Colbert and Meyers regularly talk about that… Plenty of people are calling him out on it… Even some evangelicals, if I'm remembering correctly.
Exactly. At least complaining about evangelicals being disloyal is a slightly better look then a couple of weeks ago when he was calling "the Jews" disloyal

@Carla_Sinclair Not for nuthin, but I think it's spelled:
the withering one-term twice impeached president
I should have rephrased that to "Yet nobody (in his "evangelicals" inner circle, Tucker Carlson, MTG, Matt Gaetz, Roger Stone, Herschel Walker, …) …"
Some of them do seem to keep making mouth noises about some other guy they supposedly admire … Rebus? Jayzus? Something like that. He's probably upset that they're claiming to follow that guy instead of him.
It's endlessly fascinating how he can be simultaneously the most self-interested person on earth, yet seemingly fail to recognize that other people are also self-interested.
Well now this is interesting from two perspectives. In the first place, he's right. He instigated the overturn of Roe v. Wade… but evangelicals have come out saying "they sold their souls to the devil" and they "debased themselves and their religion" trying to get this one thing done. So, on the first point, the image of a smoking crater comes to mind, devastation as far as the eye can see, but, "Hey, I did that abortion ban you asked for!"
Point two, though… yeah, he pushed through the overturn of Roe v. Wade. He's served his purpose. Why would the evangelicals care about him any longer? He was a tool that got used, end of story.
There is only room for one god in this pathological narcissist's universe.