Let's just hope a final straw also snaps on the part of the judge.
It's almost like he's not enjoying the find out part of the equation.
So sad.
Reminder that those "children" are ages 39 through 45. Not exactly wee innocents like the kids Trump locked in cages at our border.
I wonder if this violates the gag order?
(And if it REMOTELY does, please tell me this will get him thrown in jail for contempt charges for a while! Please, Santa Claus? I've been really good this year, I promise!)
I believe it only covers court staff, not the judge or AG. I don't think this violates the order.
In case you needed a reminder of who Ivanka, Eric and Don Jr are; this is an eerily accurate summation (at :35 to 1:10)
Can one of the lawyer type people here please explain something to me?
Trump has the restraining order(s?) for not attacking members of the court. Why does this need an order? How is this not already a law? This can't possibly be the first time something like this has happened, seems like something would be in place since the prohibition era at least.
It's soo cute how he actually types "your favorite President, Donald J. Trump" as though he's trying to convince himself it's true. What a maroon. I really can't wait until we finally get past this ridiculous timeline and he's no longer in the news.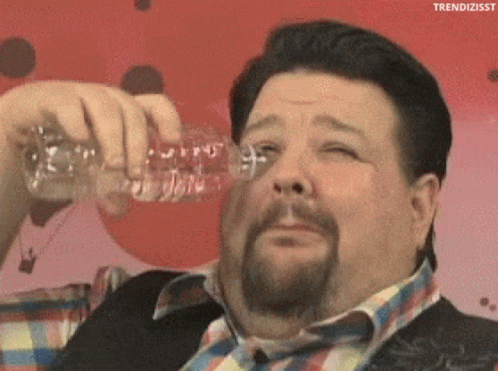 If a dumpster fire liability like Don Jr. was going to testify in a court case involving my business interests, I'd be worried too.
It's adorable that he thinks anyone believes he cares about his children, though.
Short answer: the First Amendment is one of the most sacrosanct parts of the U.S. Constitution so there are usually very few restrictions on what people can say in public, especially in matters of opinion.
You really gotta be a world class fuck-up to earn a gag order like this.
Well yes, but if it's limited to the duration of the trial it seems easily supported. It's not really all that far off juror intimidation, which does have legal backing.
I'm pretty sure Donnie qualifies.
Ok, let's think about this. Why is he freaking out about his kids testifying? You'd think he would be confident that their testimony would help him, if he really were innocent of the charges. He knows that's not true, and he knows their testimony is going to screw him. His kids are about to get up there and throw Daddy under the bus, and he fucking knows it.
Reminds me of news from a few days ago, where the lawyers protested a gag order because the American people have a right to hear from Donald Trump. Does that cut both ways? Do we have a right to not hear from Donald Trump?
Oh lovely father that cares about his children.
/S
More like "Stop the bus. I'm going under it."