News for you, dude. You're not special and one of your duties was not overthrowing the government
Fani Willis fires up her copy of MS Word again:
"Hi, I'm Clippy! It looks like you want to politely tell another entitled white conservative man to go f*ck himself."
Jeffrey Clark was the head of the U.S. Justice Department's civil division under the Trump administration.
A reminder that this is the arsehole who tried to parlay his bootlicking support of Biff into the AG slot, only to be mocked as an unqualified mediocrity before being told that every senior attorney in the Justice Department would immediately quit if he somehow got the position.
< sigh > the two-tiered justice system…
To be fair, "making rushed travel arrangements to fly to Atlanta" can be stressful if all your buddies with private jets won't return your calls.
OTOH, in two weeks he could drive there from anywhere in the US.
In two weeks he could have hitchhiked there in time.
Fani Willis is the district attorney of Fulton County, Georgia, not the Attorney General for the state of Georgia
Clark claimed hackers had evidence that "a Dominion machine accessed the Internet through a smart thermostat with a net connection trail leading back to China."
Besides not wanting to be seen as bedmates with seditionists, many of the billionaires' planes are probably busy shuttling Clarence Thomas and Samuel Alito around.
I don't see how any of these people are going to be successful in removing these cases to federal court. They were not acting in the scope of their federal jobs when they did all this shit. They were acting on behalf of a Presidential candidate. None of them had any job duties connected to the conduct of elections within a state.
I do find it interesting that they all seem much more concerned about state charges than federal charges. I'm assuming that's because the next Republican President can pardon them for federal charges.
I'm pretty sure they have already received quotes for said pardons already.
I'm assuming that's because the next Republican President can pardon them for federal charges.
That's my guess too, and the pardon process in Georgia is crazy long and complicated. You have to have wait 5 years after your sentence and then have 5 years of no criminal activity. Even if it is suspended/probationary. So best case they have to wait 5 years for a pardon, if the entire board (not the governor) would approve.
Sadly, that was a fish tank thermometer, it was in a Vegas Casino, and it was back in 2012, if the marketing material from DarkTrace (an InfoSec consulting company) was anything near accurate. /sarcasm
If such a thing ever happens again. Here's hoping they go the way of the Whigs.
Fingers crossed!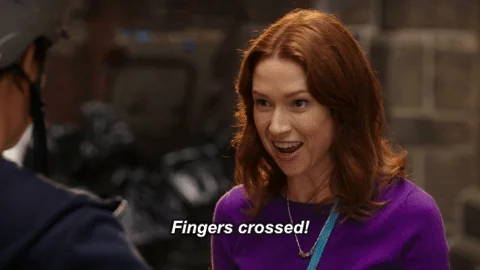 Well, you know, those Chinese thermostats are doubtless a part of "a Leninistic program from the 1920s to seize control of the commanding heights of the economy." [his characterisation of EPA attempts to regulate greenhouse gases.]
That could make a great comedy film; like Planes, Trains and Automobiles.
How about you go back to your jail cell and we'll call you when there's an oil spill.
(Sorry, meant to reply to OP)
Gosh! ! I hope that Rudy can still afford his! /S