Very good to hear; thanks
As expected, California numbers trending for a Democratic 'trifecta' (Governor; Senate; Assy) !!!; Dem win for governor has already been called).
Very important race for LA Sheriff: Latest shows Luna 60% v. incumbent Villanueva 40%. Good. Villanueva has been avoiding subpoenas and protecting cop "gangs". He's been treating LA County as his own fiefdom.
NY Times live results show race has been called for Fetterman. 2.4% over Oz so far. In PA, race has also been called for Dem Gov Shapiro.
Word.
All the anxiety I feel/felt has been for other states; while there seems to have been no 'red wave,' there are still far too many bigoted assholes in play…
"assorney sheneral" perhaps

EDIT: oh, "assembly," sorry
sorry for the second kibitz in a row … but it's white evangelicals i'm sure. there are enough black evangelicals out there commentators should really make the distinction
to follow up on the uvalde results… the local results are just as depressing as the governor's race after all:
The incumbent Uvalde County Commissioner for Precinct 2 has been re-elected despite contention in the wake of the May 24 massacre at Robb Elementary School. Mariano Pargas, Jr., who was also the interim Uvalde police chief during the shooting that killed 19 students and two teachers, won the election with 45% of the vote
Pargas re-elected as Uvalde County Commissioner despite write-in contenders.
god, kotek better win. i'll keep my fingers crossed for you all. that'd be a serious swing to the right for a very blue state if drazan wins.

The red wave didn't come and now this. This might give right wingers a bit of pause.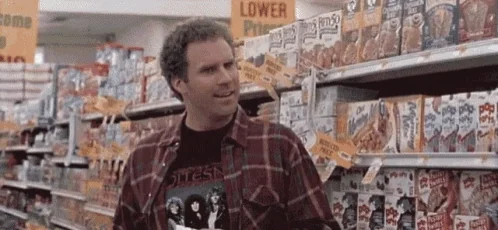 So Gen Z saved democracy? Nice.
Shoddy candidate quality came back to bite the GOP

So, the question, it turns out, is not, "What did Democrats do wrong?" It's "What did Democrats do right?" Or, if we allow that the GOP may also have agency, maybe the question is "What did Republicans do wrong?"

That last question isn't hard to answer. Republicans nominated a phalanx of inexperienced clowns, bounders, grifters, cads, and fascists. In Pennsylvania, they put up Mehmet Oz for Senate, a TV doctor with no principles and no political experience who literally killed puppies. In Georgia they nominated Herschel Walker, a former football player with, again, no political experience, who it turned out had fathered a number of children secretly, paid other women to have abortions, and also was credibly accused of domestic abuse. For the Pennsylvania governor's race, they nominated Doug Mastriano, a Christian nationalist who compulsively spewed antisemitic bilge on the campaign trail in his run against Jewish governor Josh Shapiro. (Shapiro won his race easily.)

In addition to selecting poor candidates, Republicans alienated voters with their extreme rhetoric and unpopular policies. The biggest issue here was abortion rights. The christofascist Republican Supreme Court gutted women's right to privacy and bodily autonomy in June. The decision was very unpopular; 57 percent of Americans disapproved to only 41 percent who approve.
Also
Those numbers bring up something that is worth keeping in mind. They are living on borrowed time. The 65+ keep dying off and the 18-24 keep aging in. We are currently fighting a rear guard action as reinforcements are arriving. Even maintaining status quo in a midterm like this is a huge victory. The MAGAts will scream bloody murder over it and view it as a defeat, as they should. It's not a win, but it is not a loss for us either. And the cavalry is coming over the hill. Stay strong.
Oh Texas. I am so fucking disappointed

GOP for all state levels. 24 GOP to the house. 13 democrats. So the two new seats got split
Fuuuuck.
I was really hoping at least Paxton would lose.

Yeah. I was too. He was vulnerable in a way the others aren't and does a lot of damage. I'm not sure the office of the attorney general is going to survive another 4 years with him. He ignores and budget starves all the parts that don't advance his political agenda