Sounds like a win for the engineer now that he doesnt work there
Life on his Mars colony is going to be an exciting experience.
Sounds about right. To "Follow" someone is not a declaration of eternal devotion, it's an impulse buy.
Coffee is for closers, Elon.
There is only one way to win Elon. Fire them all and run everything yourself.
How many will even make it to Mars with Elon Hansel and Greteling people out the airlock on the way there?
Is he trying to turn into Trump?
Fired Twitter employees are the lucky ones, compared to the ones still on Twitter's death march to oblivion. At least they will get severance before the company is all out of cash (although Elon Musk seems to be defaulting on his leases, and trying to do that with severance as well).
For what it's worth Elone, your popularity* around here has never been higher!
*as a punching bag
From another article I read they were apparently one of the original engineers, so they're probably vested with a nice healthy severance package. I wouldn't be surprised if they were waiting for just the right moment to get released. (See also @fazalmajid's post)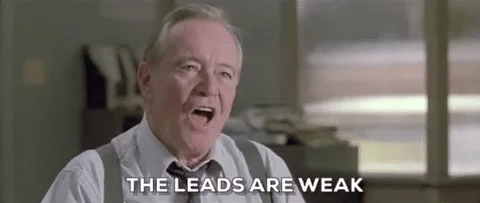 No doubt the remaining engineers will find a complicated software solution to correct Elon's numbers (i.e. kludge them), but then they'll have the problem that each week's numbers will have to be higher than previous.
Through exponential growth, soon the numbers will show that all the universe is loving Elon.
We see how this approach has worked so well for the Russian military
I assume that at this point YouTube is nothing BUT Elon Musk-themed versions of that one scene from "Der Untergang"?
Maybe Elon was shadow-banned, like Marge and Bobo.
This is one of the many (mostly racist) reasons he is concerned about low population growth
Trying implies he's not already there.
FutureTFG in the making. He's in the doughy stage now.
This particular move seems to have gotten him heaps of attention, so he's probably pleased?
Reckon we can expect more moves like this to be publicized in the future. And then someone will come out with a wrongful termination lawsuit, and someone else will pipe up that he pretends to fire people as a joke all the time, and someone else will say that no, this was not a joke this time, and so on, thus ensuring his place in the news cycle.
… At least, that's how it would probably go if there weren't already significant labor law problems.
Come on, Kirk fired Scotty, so it's okay.
Scotty: "Captain, we pulled away a little, we gained…maybe an hour…but we blew almost every system in the ship doing it. There's nothing left to try again. I guess you'll have to fire me, sir."
Kirk "You're fired."