Wouldn't that go against the constitutional limit of two terms?
I like the "we" stuff. Really drives home the fact you're getting the whole rogues gallery when you vote for Trump. Maybe we can get Don Jr out on a 'bath salts and rich rage' tour.
They've been pretty overt lately about their desire to institute a government not of laws, but of men. Really just one man.
The only upside I see here is that this kind of cult devotion is rarely transferable. Once Trump finally succumbs to ill health due to age and lifestyle there may not be anyone else for these insurrectionists to rally behind. Nobody is ready to go to prison for Ted Cruz or Marjorie Taylor Greene or Don Jr.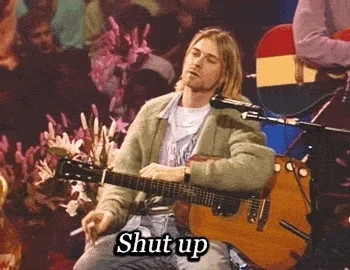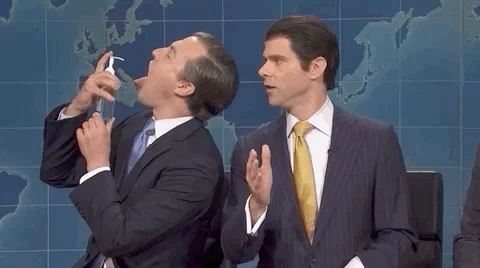 "Show me some evidence that Trump was going to win."
"Well, Chinese hacking and switched votes. . . "
"No. Stop. Crazy rumors spread on social media are not 'evidence", but back up-- I said 'was going to win', the moment Biden entered the race he was already ahead in all the polls by double digits. How could Trump win 'in a landslide' if he was so unpopular in every poll?"
"Well, you can't trust the polls, everybody knows that."
"So you're telling me if the polls showed Trump way ahead, then you would dismiss them as false?"
"I. . . uhhhh. . . ."
If the Giant Orange Hypnotoad should suddenly, croak, these
Magazombies will be devouring each other before he hits the ground~
I get it confused.
Is Eric the Uday or the Qusay of the Trump family?
Well his cabinet ignored the 25th Amendment for four years, so it's no surprise that Captain Failson is ignoring the 22nd.
Neither. This corruption is completely homegrown.
I finally got round to reading Vox and … while exaggerated, between the ascendant Trump wing within the GOP and the hijacked Supreme Court, times are scary.
Fingers crossed the midterms next year are not a disaster but the elections in 2021 are a bit discouraging.
Mind you, in a country like Germany I'd happily consider voting for the center-right, so I'm not trying to be partisan here, I just like to keep government reality-based.
Cults are always unstable until they get to the third leader.
Well, in all fairness, Iraq's was largely a US product as well.
It's all Fredos, all the way down.
Scientology managed to do it in two but I don't see anybody ready to step up as the David Miscavage to Trump's L. Ron.
There's nobody ready to step into Miscavige's elevator shoes when he kicks the bottle. I don't know if they be able to form some kind of stable structure when he's gone. Their only salvation might be that everything else has gone to hell in the meanwhile.
Miscavige controlled the communications with Hubbard and was able to move into position, ready to knife all the other contenders when Hubbard kicked the bucket. Short of a brain bleed, no one is going to cut off Trump's communications, and he's never going to anoint a successor.