I very much doubt that Eric Trump has ever heard a heartfelt "I love you" from his own father.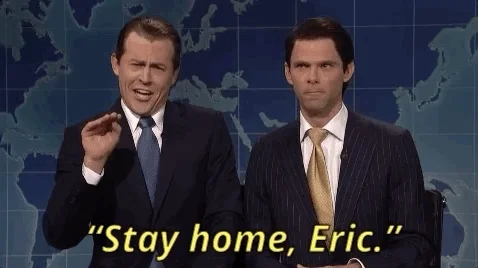 War is peace, freedom is slavery, ignorance is strength.
But even Orwell didn't guess that hate is love.
He might have heard his father saying "I'm only doing this because I love you" when he was being beaten by him.
Miniluv, home of Room 101.
Is there any greater love than to spend time trying to truly understand a person, then crafting an experience unique to them that enhances and amplifies their greatest fears? Rm 101, Ministry of Love… the worst thing in the world… and for me, might that not just be Trump 2024? A place with no darkness?
Maybe I too, as Eric has done, could learn to love Big Father?
They love guns, and lies. Anything else, I have my doubts.
Got a weird flashback when I saw that photo.
He's not wrong though. It's just based on love for one very very narcissistic and dishonest, twice impeached former president. And nobody else.
But here's the kicker : he's technically correct. The conservative mindset is to love people in their in-group while hating people in the out-group with a passion. He loves the people in this room. Of course he loves his base while they are out there supporting him!
Problem is, the in-group concept is a very volatile thing. If they require aid for any reason, they'll fall out of the in-group faster than you can blink.
In that family, they probably refer to it as the L-word.
"This is gonna hurt you more than it'll hurt me… if it'll hurt me at all."
I love you, can't you tell?
Traditionally that was the fascist mindset, and the conservatives prided themselves on having fascists in their out-group. That was back when the Republicans had a president who was famous for fighting against fascism though.
Today it is hard to tell the difference between self identifying conservatives and self identifying fascists. They both sound identical when asked about what issues they have.
His message might have been more believable without the footnote.
"I love you, and I love everybody in this room."[*]
[*] Offer not valid if you're gay, black, Hispanic, female, newly born, liberal, and/or an anti-fascist. Those people can go straight to Hell.
[*] Offer not valid if you're gay, black, Hispanic, female, newly born, liberal, and/or an anti-fascist. Those people can go straight to Hell.

I don't think any of those people are in that room

It's a whole lot easier with room service.
There's never been a movement where it's actually based in love … Never, never before!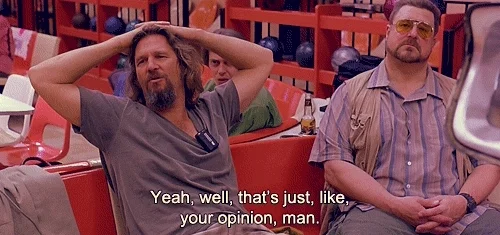 Also: Hippies?
There are a few groups that are missing from that list. I know Republicans like to pretend that trans people do not exist but we do, as is clearly shown by their flood of hate bills just from this year.
Also… you seem to have forgotten the trans community in that list there… the people who seem to be the most heavily targeted by the GOP hate machine…
Jinx, @the_borderer