Good point. I changed it to "don't want this to be reported".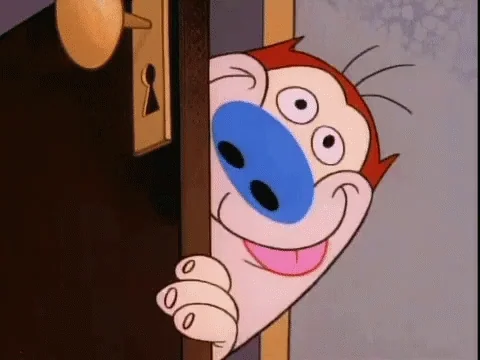 That does seem more accurate. They don't care if a child has to carry a fetus to term, so long as they can take the fetus once it's a baby and hand it over to their right wing friends, who will indoctrinate it into their Christo-fascist world views, and create their violent army for god that will slaughter those of us who don't fit into their narrow, bigoted world view.
Because the police already have such a great record on vigorously pursuing rape cases, right?
That sounds distressingly accurate.
I'm reminded of an utterly horrible yet entirely too relevant scene from Bridgerton where the lord of the titular house dies while his wife is still pregnant; which makes his oldest son the new lord.
When it comes time for his mother to give birth to the young lord's sibling, she has complications which could threaten her life… and the doctors ask the lord of the manor whether they should try to save the baby, at the cost of his own mother's life.
Because it's Shondaland, of course the makes the correct ethical choice, and tells the docs to do whatever his mother wants… but still.
It's some straight inhumane bullshit which is what the fascists want to drag us back to…
I have an ongoing discussion of the hearings in one of the Roe threads…
Thinks everyone on the left is a pedophile while simultaneously thinking this story is a fake. I don't know how people function with this level of cognitive dissonance.
This is the kind of journalistic screwup that, a few decades ago, would've found Kessler lying in the parking lot with bruises shaped like the managing editor's wingtips all over his torso.
Nowadays, unfortunately, the WaPo will guarantee Kessler a job 'til the day he dies, because admitting to fault is as poisonous to elite journalism as it is to right-wing conservatism – for the same reasons.
Reading that line in the article made that vein in my forehead bulge. Typical DA-speak bullshit.
Does this explain why the USA has a backlog of ~300,000 children awaiting adoption?
Yep. They don't want children that are not freshly born babies, because they are not as impressionable. They don't want to care for children, they want to indoctrinate them. It's harder to do with older children.
I think it's also that the right wing fascists want to burden poor people with children which they can not afford to raise well, thereby insuring that they stay impoverished.
That's entirely true too… their program for America is multi-faceted shittiness.
It's not complicated, really. Downright black and white.
No, you don't say.
I think as a WoC, I'm fairly well versed in the subject of racial disparity, from an entire lifetime of personal experience on 'the receiving end.'
Note that I didn't initially bring up race, though that's obviously an additional factor.
I spoke of POVERTY, which negatively affects the majority of the citizenship regardless to race.
The real sickness of the regressives is believing that, since they are so full of hate and fear, they have to assume that everyone else is as well and that progressives would be positively delighted to hear of such a horrid injustice simply because it gives them a valuable sock puppet.
No clue that the disgust is based on pure human empathy and shame at how far our laws are from embodying it.
Excellent point.
That might be the case… it could also be a conscious act of projection to justify their own acts of violence. Probably some of both.
There's not one of them that wouldn't be turning over every rock, looking for this guy and they would have charged him,"
It boggles the mind. WHO SAID NO ONE WAS LOOKING FOR THE RAPIST???
If someone assault someone, you have to tend to their wounds, set bones, stitch cuts etc. You have to take care of the victim first. Meanwhile, the police can be investigating the crime. It isn't an either/or thing! It never its!
Ridiculous.
Still bears repeating. Put another way, sufficient but not necessary.