CPS can be a real shitshow, but some of these kids are going to die or be permanently damaged by the horse paste if they're not removed from their homes.

At least they won't have autism. (/sarcasm)
This is a super-extreme version of a kind of thinking that's prevalent across the spectrum of alternative health, wellness, herbalism etc. It's obviously far more harmful, but in some ways it's really quite similar to the way, for example, tumeric can go from maybe having some medicinal value as an antiinflammatory to being a magical health elixer and a cure for everything. It's like the more tenuous the evidence base, the more it will be embraced as a miraculous panacea.
And all this time I thought everything could be cured through prayer.
And which often goes hand-in-hand with conspiracy thinking i.e. "Ivermectin is amazing, it's a miracle cure, and they don't want you to know about it. Think about it - all the drug companies stand to lose everything if this information gets out!"
Does anyone else hear "learning to fly" and remember flylady the house cleaning life coach before Marie kondo made the genre feel more bougie? I wonder if she's become part of this. Years ago I found her so damned helpful despite our cultural differences but she was definitely in the faith healing community.
I don't want it to be true though.
This is horrifying. I wonder if the granddaughter's parents even know that the grandmother is poisoning their kid with horse de-wormer. Are there laws governing this kind of child abuse by family members? Do children have a right to competent medical treatment?
The medical ignorance is not just manifested by faith in a cure-all…it's also there in the idea that symptoms of illness=healthy detox.
My belief is that this tendency, as well as the tendency to embrace authoritarian figures, reflexively mistrust the "gubmint" and lean on religion for secular guidance, is a product of a fear-based worldview. Coupled with the indignance of being born into a privileged society, yet still having to experience social discomfort, illness or just people who don't agree with you, the tendency is to migrate toward one-stop solutions.
Empathizing with differing viewpoints and accepting that death is inevitable is messy, difficult and emotionally draining. Believing there is a punishment/reward after death, that one strongman can set things right and that miracle cures exist are comforting notions for people who aren't willing to grapple with life as it is; messy, absurd, mournful and all too brief.
Of course they'd apply their horse-medicine "panacea" to autistic kids. Anyone who thinks differently and doesn't conform is suspect in the view of these fascists.
I'm father to a kid mildly on the spectrum. These kids experience any discomfort ten times what the rest of us do. I have zero empathy for these people. The ivermectin crowd, the new age hippy bullshit homeopathic snake oil salesman, Jenny McCarthy, all of them, lock 'em up as they say.
They sound like splitters from the Church of Bleach.
In this week's warning, the FDA noted that some sellers will warn consumers that vomiting and diarrhea are common but say that those unpleasant effects indicate the solution is "working."

"That claim is false," the FDA wrote succinctly.
"Death? Hey, man, you're almost there!"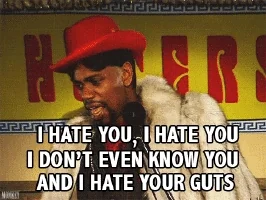 You kid, but this is an argument I hear regarding vaccines pretty regularly. With no sarcasm at all.
It reminds me of my favorite Foo Fighters song, "Learn to Fly." How dare these Ivermectin-loving morons tarnish such good music.
She's still around. Don't worry, the closest thing she has going to a grift is branded journals, and the only thing she's posted about COVID is on keeping your place clean when everyone is home all the time. And her site is still delightfully 2001.
Members of the Learning to Fly channel believe that almost everything can be cured by taking ivermectin.
We can add curing stupidity to the long list of things Ivermectin doesn't cure.
For these neo-nazis, maybe sickening and killing autistic children is the intent.