"Do people who own horses typically walk around with a photo of themselves and their horse?"
In my experience1), yes.
1) Aspiring middle-class types.
So, these people buying up the horse medicine do believe that COVID-19 is a thing that exists and that people should be worried about…
And they also believe in taking medicine…as long as doctors specifically tell them not to?
But masks? That's crazy talk to them?
Should give a collective Darwin Award this year for all COVIDiots removing themselves from Genetic Pool on lack of self-care and using drugs that make homeopathy looks like REALLY sane.
PS: I know homeopathy is only placebo effect, but (1) homeopathy has some science on it, even only on placebo effect, and (2) at most, homeopathy would only pontentially kill the idiot that uses this as sole treatment, NOT EVERYONE ELSE AROUND!
There you go again - applying logic to BlueMagats.
Homeopathy totally works for dehydration. /s
Meanwhile behind the pharmacy counter there are covid vaccines expiring.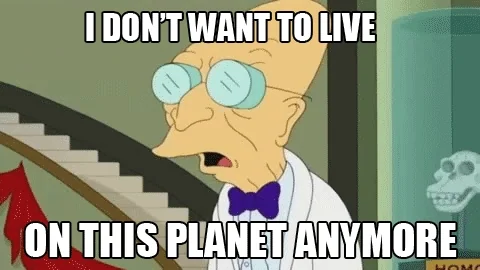 Meanwhile, stocking up on Fluvoxamine doesn't seem like a bad option at all - at worst you end up with a clearly moderately good antidepressant, as opposed to having your intestines sucked out.
Considering the amount of bullshit around them, I'm not surprised that the stubborn asses of bovine mentality would feel a need to de-worm themselves…
It's like children who explicitly choose to do the opposite of what a parent tells them to do out of a need to assert "independence". The thing is, one is SUPPOSED to outgrow that phase.
No, still bad. Panic buying medicines fucks up the supply chain and then the actual patients, human or animal, have to suffer for the sociopathic idiocy of others.
Understand the difference between herd immunity and herd mentality:
Don't just say "neigh" to Ivermectin.
I just wish these people would TAKE THE GOSH DANG VACCINE!!! AAAAHHHHHHHHHHHHHHHHHHHHHHHHHHHHHHHHHHH! Seriously, this is making me want to flee into the mountains to get away from these clowns.
Ivermectin is the active ingredient in a very expensive Rosacea treatment cream and diluted horse paste has always been the affordable option. Guess that ends now
all the people who i follow on twitter are getting a chuckle out of that last one. apparently, like pix of kids, dogs, and cats, of course horse people carry pix of themselves with their horses all the time.
It's odd that it's not sold out at my Tractor Supply Company store when I was there an hour ago
They are always shouting "do your research!" but it's become very clear that they aren't.
The run on hydroxychloroquine kind of made sense because that at least happened during a time when millions of Americans were terrified of a disease that doctors had no way of preventing or curing.
This is just a whole new level of facepalm.
Research: The act of performing a perfunctory search on the internet, continuing until one finds a headline that confirms whatever one believed to begin with.