I see what you did there…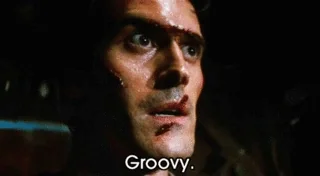 Maybe Def Leppard could do a cover of this.
BASHIR: And while we're on the subject, Constable. I'm sure there's more than one Klingon who thinks that slaying a changeling would be worthy of a song or two.
ODO: Doctor, if a Klingon were to kill me, I'd expect nothing less than an entire opera on the subject.
BASHIR: Maybe. I just don't want to have to listen to it.
Not gonna lie… would listen to a Klingon opera about killing a Changeling.
I like this post… but I have the strong urge to share with you another completely unrelated but fantastic song…
It needs no explanation other than to suggest you look at the lyrics at the same time…
~~☝️To The Hall of Elders!!
That song is pretty good, but it's no Dead by Dawn as sung by Showbread. (I started this link at the second verse where it becomes clear the song is a reference to the Evil Dead movies.)
It sounds very Living Colour-like, I'd like to hear them do a cover.
This topic was automatically closed after 5 days. New replies are no longer allowed.