It's good to see that they're not laying off on the search.
At least Judas is an appropriate roll for a traitor. I wonder if he got 30 pieces of silver for betraying his country?
This gentleman is Florida-Manning on so many levels.
I bet he found Jan 6th a bit of a Thriller. Not so much now the Feds have tracked him down, though.

even michael jackson didn't want to be michael jackson anymore
Burner phones are good, but if you're going to take all kinds of pictures of each other and post them on public social media, don't forget the burner clothes. (And maybe a burner face.)
His acting role was Judas?
Really?
I guess I shouldn't be surprised.
"Florida Man"
Well, that explains it.

FBI identified Florida man as alleged Capitol rioter thanks to his job as Michael Jackson impersonator and role in Jesus Christ Superstar
WTF! I ain't going down that rabbit hole, Nope.
I think we went down the Michael Jackson-Jesus rabbit hole 25 years ago.
The real action starts at 4:40
Edit: wrong video
'The Feds were then able to track Beeks down thanks to his current job starring in a touring production of Jesus Christ Superstar.'
Pretty sure that will soon become 'his former job'.
I wish I could see the trial…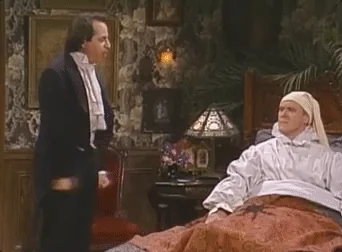 So long, Judas. Poor old Judas.
This topic was automatically closed after 5 days. New replies are no longer allowed.