I would not be upset if the former guy had to spend the duration of his trials in jail because he couldn't stop threatening people.
Damn, we're reaching IMAX levels of projection here.

"I think that Crooked Joe Biden is not only dumb and incompetent, I believe he has gone MAD, a stark raving Lunatic, with his HORRIBLE AND COUNTRY THREATENING ENVIRONMENTAL, OPEN BORDERS, & DOJ/FBI WEAPONIZATION POLICIES. HE IS A MENTAL CATASTROPHE THAT IS LEADING OUR COUNTRY TO HELL!"
Gee, sure makes Biden seem like - what's the term? Oh yeah: a 'stable genius.'
I wouldn't even mind if he ended up in some special apartment with a real bed and bathroom, so long as was a prison with bars on the windows and guards preventing him from leaving.
Hell, even Wise Guys type dinners, because it'll be cheeseburgers and diet Coke.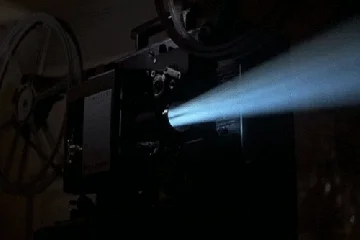 no access to the internet. That would be the thing I'd want to see.
This set of rants suggests he is cracking, describing himself as he screams about Joe Biden.
He's not cracking. It's the usual "trouble in River City" grift to get the rubes all worked up.
Bravo on the midjourney exercise for this one.
If only his brain really was experiencing Hunter Thomsonesque altered states resulting from drugs and alcohol. For a guy who doesn't drink or imbibe in recreational drugs, holy shit. (Is adderall recreational?)
I would have to agree with that.
"OUR COUNTRY IS BEING DESTROYED BY A MAN WITH THE MIND, IDEAS, AND I.Q. OF A FIRST GRADER. THIS INVASION OF OUR COUNTRY MUST STOP IMMEDIATELY. IT CANNOT BE ALLOWED TO CONTINUE!"
It's always projection with these idiots.
Trump always takes the credit for himself but there were loads of collaborators helping him destory the country.
Baby needs his diaper changed.
AKA co-conspirators #1 - 6.
TBH I would not mind if he was free but banned (on pain of very instant death, perhaps) from ever using any social media, any broadcast media, issuing any statements or appearing in public, speaking at any public event, and banned from being a director of any company (and so on - basically deprived of any possible element of public life) because it would be utter hell for him, and we would never have to come across him again - we'd just know he was suffering mentally, bigly, every minute, and we could smile knowingly to ourselves about it.
ETA as @theodore604 has, in part, already suggested.
may go down as the greatest and most damaging mistake ever made in USA HISTORY.
Not River City AGAIN!
Yeah, sadly, 2016 may go down as the biggest test our democracy ever faced, and we failed miserably. We can only work to make the retest better, and undo the damage of the failure. I suspect that will take concerted effort over decades.

He'll never follow any restrictions or bans. Sooner or later, it would end up in incarceration, even if deluxe.
Well, sure, but you ignore my 'on pain of instant death' codicil to this style of fantasy judicial sentencing.

If only we could unite Mudd the First with his Stella for ever and ever.