It's just paper, will be the resounding response.
Ha ha ha!
A few dollars from rich people is nothing.
Having to answer charges of aiding and abetting sedition? Priceless.
We need real consequences for these actions, not these tiny stings.
I presume that lawyers have insurance to cover these sorts of penalties; something like a Shyster Protection Clause.
Pretty sure malpractice insurance has language that excludes payment for losses resulting from intentional criminal activity, or activity that furthers the commission of a crime.
Car insurance has something similar. If you crash into someone while driving a getaway vehicle during a bank robbery, they won't pay a dime. You're responsible for it all.
But then again, these are lawyers, signing insurance contracts drawn up by other lawyers, and they probably left each other loopholes out of professional courtesy.
I dunno, I heard about this one Trump lawyer who lost his law license, his reputation and his savings going to bat for Trump and the last time anyone heard from him he was spotted shaving in an airport restaurant like a crazed hobo.
That type of insurance is called E&O, errors and omissions, only works if you were not cognitive of the boo boo you did. This is an open and shut case of blatant disregard & and absolute knowledge of the damage they were inflicting. Fast forward to throwing away the key after they are slammed into the prison cell.
Kind of like how medical malpractice insurance doesn't cover the kinds of things Dr. Lecter did.
Doesn't even matter; they'll just make the e-begging rounds and crowdfund twice that amount in a week.
He did clean up after himself, so Ima give Lecter a pass.
P.S. I don't like fava beans. But I adore a good Chianti!
Again, recent history does not bode well for that plan. The rubes will give their last dollar to Trump but not necessarily to his acolytes.
and as usual, those in trump's sway who willingly bootlick and do his bidding face the consequences when there are any, and he just merrily skates along to the next grift.
Rudy lives on the borderline
Between civilization and basic survival
The summertime treats him fairly well
But the wintertime is a bitter cold rival
Most likely. Even if every court in the "Kraken" lawsuits entered similar sanctions and made similar referrals to state disciplinary boards, it probably would not dissuade attorneys from cashing in their law licenses for lucre from easy marks.
I was curious what the current makeup is on the Sixth Circuit, considering the inevitable appeal. Out of 16 active judges, 6 are Federalist Society members appointed by the former guy, 5 appointed by Shrub, 3 by Clinton, and 2 by Obama. The seeds for the present sedition were being laid by McConnell as early as 2009.
Is there a cure for schadenfreude? Oh, I don't want it for myself; I just need to know how to avoid it.
Mentioned in a footnote
85 The Court is troubled that Powell is profiting from the filing of this and other frivolous election-challenge lawsuits. See https: //defending the republic org (website of company run by Powell on which donations are solicited to support the "additional cases [being prepared] every day"). Other attorneys for Plaintiffs may be as well, given that their address (according to the filings here) is the same address listed on this website. What is concerning is that the sanctions imposed here will not deter counsel from pursuing future baseless lawsuits because those sanctions will be paid with donor funds rather than counsel's. In this Court's view, this should be considered by any disciplinary authority reviewing counsel's behavior.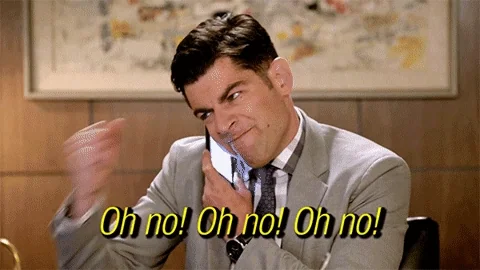 The Orange Orb of Lies,
Hadent heard that one before

My Son references tRump as
Summary

"fat Nixon"
, those gen X'ers can be brutal.
Have you tried them fresh, with a nice uncured pecorino and some white wine?