Too much competition for "THE SHOOT 'EM IF YOU GOT 'EM STATE"?
Is this a new trend, or just a new trend in reporting something that has been steadily occurring all along?
So does GrubHub insure you against gunfire? This could be a pretty serious blow against the gig economy.
Great.
Swatting gets the homeowner killed by cops.
Now sending fake food orders gets the delivery person killed by trigger-happy snowflake homeowners. "Grubbing", perhaps?
It's probably happening more often, as the nation descends into a stew of TV- and social-media-fueled paranoia. But I would bet that it's also been happening all along, and we're simply seeing it reported more because it's newsworthy (news editors will pick stories that resemble other stories that have run recently, because then they get to do another story on "worrying new trend").
Ha ha, bless you, no. GrubHub probably has insurance to protect them against lawsuits from gig workers who get shot on the job. But insurance for their workers? That would be a case of a gig economy actually acknowledging responsibility for their I-can't-believe-they're-not-employees. Which is really contrary to the whole spirit of the gig economy.
We armed the whole goddamned country and told them they are at war, told them killing is admirable and that their neighbors are their enemies, gave them some demographic suggestions here and there…
And here we fucking are.
By accepting whatever the white people said happened.
As @angusm said it's probably both, but there is data to support that it's somewhat new. Surveys show that Americans' suspicion of strangers is at record highs. It's really sad. I can't imagine the stress of thinking everyone around you is an enemy.
Yeah, I think I see the problem… You let people have guns and expand the circumstances which justify the use of deadly force to include "feelings" in a population brainwashed by racist, Fox-news-driven paranoia and this shit happens - regularly.
Still works with cameras, too, thanks to things like "stand your ground" laws - the camera shows the brown person wasn't a threat? Well, doesn't matter, the white person felt threatened, and that's all that's needed.
Yah, funny how, as cameras have proliferated, all these racist laws have been quietly rewritten to be about feelings instead of facts.
I've long felt this as a woman, and as a child. I imagine many of the other vulnerable and marginalized members of society feel the same way.
I mean, it is kinda extreme that the shooter got his foot run over by the driver, also. Though "Man with gun appears at my window and starts shooting" would explain it.
It has to be more than that. I'm a queer trans woman who transitioned in the '90s but I never feared for my life until I moved to the US (and then moved back as a result),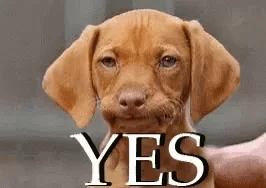 They provide auto insurance for their workers because state governments and insurance carriers insist on it. Neither of them want to be de facto workers comp carriers.
But the app claims people always play it skeezy and claim the worker wasn't logged in at the time of an accident.
This topic was automatically closed after 5 days. New replies are no longer allowed.