And it's Florida, so there's a pretty good chance it'll pass.
And the Supreme Court will say it's constitutional.
After easily winning the gubernatorial election and obtaining a Republican super-majority in the Legislature that allows the party to act unimpeded, GOP chairman Chris M. Ziegler says he'll take nothing less than eradicating the Democratic Party. His threat to give Democrats no seat at all at the table is very real. Republicans are acting like the hemisphere's evil regimes. They know it, but don't care.
"Until we get every Democrat out of office and no Democrat considers running for office, we're going to continue to step on the gas and move forward in Florida," Ziegler said Saturday in a tweet containing a television interview in which he says the same thing.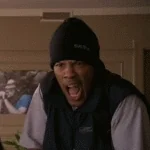 They are not even trying to hide their treason and plots to destroy American democracy.
The serious writers have spent so long scoffing at claims the right has turned fascist that they're emotionally invested in it not being described as fascist. Hearing the word (and others like it) makes them angrier than the thing itself does.
There was a time I tried to limit my use of the word "fascist" to describe the GOP. That time has long passed.
straight into that giant oak tree in front of that solid brick wall.
no, thanks. i'll walk.
"Why do you hate the First Amendment? Why do you hate the US Constitution?"
But… but… WOKE FASCISM!!! /s
"Obviously, due to that heinous 'All men are created equal' and 'Freedom of the press, freedom to petition for redress of grievances' things. These are clearly unacceptable and woke!"
Why you so mad?
According to Ingoglia's bill, the Division of Elections would decertify any political party that has "previously advocated for, or been in support of, slavery or involuntary servitude."
Like children in the back seat of a car arguing over who is the bad one. Dark and dangerous election theater.
As for the canceled Democratic Party, it could re-register with the state so long as the name is "substantially different from the name of any other party previously registered."
How about "Not the Nazi" Party?
First amendment? What woke talking point are you on about? There is only one amendment – the second amendment.
This is Florida, so "Republicans are Chads". Enough may be confused by "Republican" in the name to vote for them.
It would invariably be unfortunately abbreviated by the opposition.
A name change, you say…When is the Democratic party NOT the "Democratic Party"?
When it's in Minnesota
It just keeps coming; hot (air) and heavy (volume). Their playbook of overwhelming lies is absolutely working at high speed at every level.
Much as I'd love to see Key West and Hemingway's kitties, NOPE!

I struggled to believe this was so blatant and stupid, so I took one for the team and read the actual bill. It's only one page (two pages on large type).
It's trying to be clever by sounding like it's doing something for Black justice. It bans political parties that supported slavery prior to the civil war. Conveniently, that only describes the party currently called "Democrats". It goes on to say that the party is free to immediately reform under a different name if they like, as long as the name is "substantially different". He's trying to kill the word Democrat, basically. I suspect this is also a dodge to get around the attempted ban of the Communist party in the '50s that was declared unconstitutional. The other key point is that all members of the party "will be notified by mail of the dissolution". In other words, they want to send a mailer to everyone that Democrats support slavery.
In conclusion, it's not so blatant and stupid. It's worse.
Florida Republican leader calls for ban on opposition political parties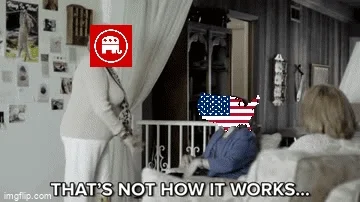 Apparently, gerrymandering, voter suppression, etc. aren't happening quickly enough for this fascist jackass to obtain the One Party Rule he so obviously craves.
It's just a matter of time until this proposition becomes widespread… kinda surprised it took so long, TBH.