KaaCHING!
Is the sound of Floridians getting soaked by additional taxes to cover the costs of servicing the Disney site.
But by the time the tax bill comes, Desantis will already have left for the campaign trail and Iowa.
Yeah, talk about short sighted. Republicans are always trying to push the kind of privatization of public resources that Disney got, and now they're going to destroy what is arguably the most successful example of the policy actually working as intended, just to score a short-term political gain.
I hate the GQP even more than I do Disney.
those idiots.
this will not end well
In a fight between vicious human pustule Ron de Santis and a multi-billion dollar corporation that has endlessly screwed around with copyright law to serve itself, I have trouble deciding which one I want to lose harder. But if Disney decides to spend part of its corporate war-chest on knee-capping DeSantis's political ambitions, that's OK with me.
Okay, made me go look up "FAAFO"! LOL
I hope Governor DeathSentence falls flat on his face with this STOOOOOPID proposal.
Let's see if Disney's Filthy Rich have any morals or ethics and truly care that should LGBTQs and our allies boycott them, they are TOAST.
#NeverVoteRepublican - because THIS
#TaxTheRich
#TaxTheChurches
Not just taxes, but the debt:
According to lawmakers, though, there is as much as $1 billion in debt on the balance sheets that for which taxpayers would become responsible, possibly amounting to as much as thousands of dollars per household.
[With appropriate side-eye towards "according to lawmakers"]
This could get complicated really quick. The Animal Kingdom park straddles the county line. I wonder what permitting is going to look like if they're building a ride that's in both counties? And how will legal jurisdiction work if the district's police force contract (which currently pays officers from both counties) is returned to a county responsibility? Will crossing the county line after shoplifting make an arrest more of a hassle? Will the jurisdiction that prosecutes you depend on which part of the gift shop you were in?
The cost of the lawsuits from Disney alone will be staggering.
This is all hilarious to me since it just proves yet again the GOP can't accept that companies are going to cater, even if it's just signaling, to emerging social groups they don't like. If they can't handle it then can go shove it where the sun don't shine rather than trying to contort legislation through some wacky maneuvers.
What's next? An extra tax on companies that give LGBT employees the same benefits as cis-het ones?
Wouldn't you also get assets (like the waterworks)?
Wouldn't you also get to tax the businesses, Disney, more to cover municipal costs?
Wouldn't Disney needing to participate in the municipal process, force Disney to improve those municipal processes for everyone?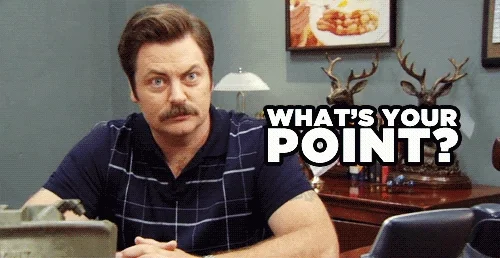 Disney already pays taxes to the state…
Are you're trying to insinuate that Disney (however problematic it is) is the REAL bad guy in this scenario? Because they are not the bad guys in this scenario. The FL GOP is putting a target on the back of every single LGBQT+ person and every POC, on every educator that wishes to speak the truth about the history of the US, about discrimination as it exists right now… They are literally trying to ensure that a whole generation of trans kids are vulnerable to suicide. Disney has lots of problems - but in this case, they have done the right thing and have stood up to discrimination that is going to get people killed.
What's for dinner? Just Deserts! Oh, yeah!
I think it would become less complicated soon after Disney gets its own chosen politicians elected to the leadership of those two counties and those counties introduce local legislation that does pretty much what the state law that DeSantis is trying to repeal did.
I'm not saying Disney would buy the election. But a Disney-funded candidate pledging to shift that debt back onto Disney from county residents if elected likely will be pretty popular with those residents.