ordered the Florida Department of Education to "retrain" school media specialists, who will audit school libraries and remove books that veer from the glorious truth, replacing them with "state-approved" books
Reminds me of Roy Cohn's similarly "freedom-loving" tour of IIA libraries during the 1950s Red Scare.
It's always interesting to see what happens to these fascists when they try to mess with K-12 teachers and librarians before they've fully consolidated power.
Ok, everyone, Florida has now officially arrived at 'Gilead 451'.
Time to get out before they close the borders.
And as for
this is temporary.
Yeah, right. It will be temporary until either these fascists are voted out (fat chance) or voting becomes a restricted right / illegal, when it will be made permanent. They're working on that, no doubt.
It strikes me that this tracking of menstrual cycles has a double purpose - to ensure that trans girls are not playing on girl's teams, and to push girls out of sports altogether. They know that they can't ban girls sports because of title 9, but they can certainly figure out ways to push girls out of sports in the name of "protecting them" from competition with trans girls.
How much more blatant does it need to be for people in Florida to see that DeSantis in following the path that Nazi Germany took starting in the 30's. These folks must be liking it a lot because they keep de Santis and his ilk in power. How much of the voting population in Florida has kids in school compared to the ancient asshole association of geriatrics that infest the state living out their golden years and trying to return things to their imagined 1950's good old days? Do the majority of parents want to send their kids through school without them getting an education? De Santis scares me, he's easily more dangerous than trump because he is much brighter though that's hardly a standard to be proud of. Has Carl Hiaasen gotten into DeSantis yet? He seems like someone who could put this whole show into one of his classic books.
That's particularly concerning, in addition to all the obvious reasons, because teen girls who are heavily involved in sports have irregular and even non-existent periods. This does not mean they are pregnant and then get an abortion, but you know that every single time a female athlete doesn't get her period on day 28, they will be formally questioned as if they did indeed commit this heinous crime against the older men raping them. (Oh wait, did I say that part aloud?)
They're probably waiting for camps to be sure… or they like what he's doing.

I think they just mean it's temporary in that they haven't even decided what books are "deauthorized" yet (i.e. the situation is total chaos). Right now books are allowed, but can't be seen by students - at some point only the books that pass their ideological correctness board will be allowed in schools at all.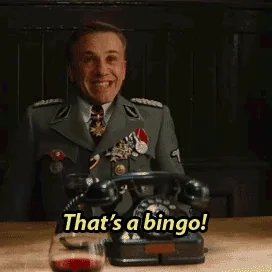 I lived there long enough to know.
As soon as you read "only state-approved books" it should set off EVERY alarm bell.
Pennsylvania is hot on Florida's heels in this race:
it looks like it's getting voted on next month
amazingly, it was initially optional and when parents complained that it appeared at all, they changed the proposal to mandatory
they frequently couch their book banning in terms of "parent's rights" but when parents complain about invasive monitoring - it's a big fu

Like I said, girls are going to get pushed out of sports in FL (both trans and cis girls). It is always about controlling girls and women and never about anything else.
First you ban books,
then you burn books,
then you burn people.
~ Alsep Bahar Moridamus #truth
"Nothing is as Permanent as that which is Temporary."
Everything not allowed is forbidden.
Usually written as "everything not mandatory is forbidden".