As a kid watching JCSS, I used to hold my breath for the whole 39 lashes. I have no idea why; it was just felt like something you would do.
Can I lighten the mood with my annual Good Friday meet me in hell meme?
I really do believe Jesus would find this amusing.
Well if thats the game we're playing…
Fairy Tails can turn ugly, very suddenly.
Footage from Passion of the Christ, I think…so, it's bloody…
In case you need some Jesus content that's less bloody…
This is never not funny.
I think He might be a little weirded out that we named the day he was brutally tortured and nailed to a piece of wood "Good Friday." If anything that sounds like a really shitty way to kick off the weekend.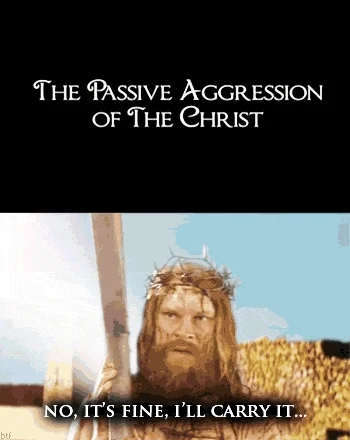 I never understood the sadness around the day, without the crucifixion we don't get saved. Same thing with Judas, without him the crucifixion doesn't happen yet he's the bad guy.
Now Barabbas (Anthony Quinn) there's an epic Hollywood movie. I like the ending where Apostle Peter tells Barabbas, after he sets fire to things, that Christians don't do stuff like that. Then everyone in the scene stops and says huh?
Okay that's my ending but even Barabbas gets a bum wrap even though he was part of the whole destiny of Jesus and was a necessary player.
Funny religion I grew up in.
If you don't pretend to be sad on Friday it's harder to be pretend-surprise-happy on Easter Sunday.
I was raised Catholic and I'm still not clear on why someone had to get tortured to death to open up the gates of heaven. If God wanted to let people in then who was stopping Him?
Your missing a few, I count around 34.
Clearly a sign from gawd that Winter is going to be cold.
He literally asked for it. So emo.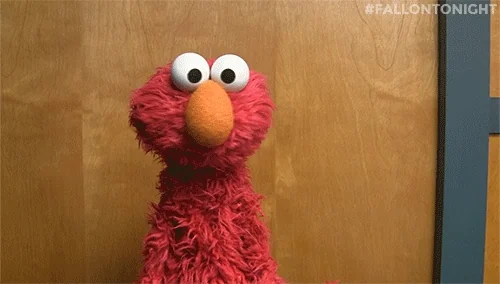 Elmo. Whatever.
The Cows turn in a pretty decent version on the WFMU Alternative JCS (which I don't doubt I learned of via BoingBoing, at some point).
according to reputable sites like youwantlashesillgiveyoulashes.com
The average person has around 90-150 lashes on their upper lid and about 70-80 lashes on their lower
39 is only like half a lid
Maybe he's born with it, maybe it's Magdalene?
some models have longer lashes and some models do not