Posting this at lunchtime? Really?
/s
Trevor Noah has been presenting extremely disturbing video evidence of Trump's sexual attraction to his own daughter since 2015. This is one of the many known qualities about Donald J. Trump that would have rendered any other candidate unelectable from the outset.
Even Stormy Daniels was creeped out by Trump talking about how she reminded him of his daughter, and her entire career is based on catering to gross dudes' sexual fantasies.
And the Republicans still keep trying to push the "Creepy Joe" meme.
ETA: rephrased my description of Stormy Daniels' professional career since I have no idea whether the films she's participated in cater to unusually creepy sex fantasies or not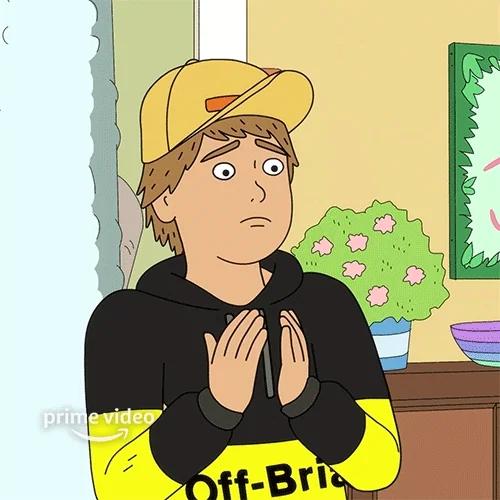 Disgusting, but not at all surprising. This man is a piece of shit of the lowest level.
I have no idea what her filmography is like. Is it something more hardcore or extreme than mainstream porn? I looked in IMDB, and the titles seem pretty mundane.
We'll just take it as read that Brainspore has done the homework.
I honestly couldn't tell you, I guess I'm just assuming that a lot of Stormy Daniels' work involves catering to creepy sex fantasies because such a huge portion of porn videos out there these days seem to be based on incest (or incest-by-marriage) plotlines.
In any case I imagine most professional sex workers have met a lot of pervs and thus it probably takes a lot to faze them.
@Ceran_Swicegood For the record the only two films I recall seeing her in were Knocked Up and The 40-year-old Virgin, so if that's reflective of her work she's probably pretty vanilla as such performers go.
Closest he can get to having sex with himself?
The sentiment isn't surprising from Trump - he's made enough comments (and… actions) in the past that it was clear how he felt. What's surprising is he'd so openly talk about it (especially with people who hadn't encouraged him). But that just proves there's no lower depth to Trump in any way - he's broken, he can't keep his shit to himself and doesn't realize that he should. He's probably spent his life surrounded by guys just like him, so suddenly being in a situation where he was surrounded by actual professionals, not depraved misogynistic yes-men (who would laugh and high-five his perversity), was an alien experience.
I've often said that if Trump hadn't been born into wealth, he'd have been institutionalized long before this, and every new revelation just supports that.
Part of this, though, is he says horrible shit in front of people who have to act like it's normal. Then those people have to debase themselves and/or self-censor – and then the President gets to live rent-free in their heads, which is all a narcissist really wants. I can say unspeakably horrible shit about my daughter – and you will sit there and take it. You will feel shitty about taking it, but you will do nothing. And in that way I am in charge of your soul.
It's a personal power play not unlike (although considerably worse) than LBJ making his aides follow him into the rest room when he was taking a shit so he could keep giving instructions.
Trevor Noah briefly comes out of retirement to enter the chat:
It's HIGHLY likely that Trump had Jeffery Epstein procure underage girls for him, specifically demanding that they look as much like Ivanka as possible.
Worth considering when screening parents of child actors
That former DHS chief is using the word 'shockingly', shockingly wrong.
I've known (and been in family situations with) men like this. None were institutionalized or ever had such a threat over their heads. This is what men used to be told was 'manly' when I was growing up, and daughters/nieces/sisters etc. were expected to be flattered if such attention came their way.
This is part of what they mean when they say MAGA: this is what they want to go back to.
I wouldn't be surprised if his Moscow friends procured lookalikes for him too.