You're telling me an organization called OneTaste* tempted people into a pattern emotional and physical dependence leading to financial ruin and trauma? I suppose this calls for a round of "Not even once" PSAs.
*Literally the term pushers use to get vulnerable people hooked on addictive drugs
"I still jerk off manually." - Jeffrey "The Dude" Lebowski
It's getting to the point where it's pretty much impossible to find an honest, trustworthy cult to join. So much grift, so sad.
This has been going on for more than a decade, possibly two.

"The defendants advertised their company as being able to help individuals recover from past trauma
"New Age" and "wellness" grifter gurus learned long ago to go after vulnerable people. You'rll always find them lurking around rehabs and 12-step programmes, looking for new marks.
Sort of NXIVM but from a different perspective…
I mean, I first started hearing about them nearly 20 years ago. Certainly the people I met affiliated with OneTaste had the glassy smile and thousand-yard stare of the cultist on the regular. But I am kind of wondering what took decades to take action.
Wikipedia tells me that Elron Hubbard created Narconon as a recruiting office for $cientology, way back in 1966.
Philip K. Dick has joined the chat.
These things can be really difficult to unwind because charges are hard to prove.
In my area, there was a polygamist cult operating for many many years (decades?). Everyone knew they were sex trafficking little girls, even over the US border. All the border agents knew it was happening, but the paperwork was all valid so there was nothing they could do. They'd see creepy older men going back and forth with a different 12yo girl every week, and they know what it is, but if you have papers saying she's your daughter, there's nothing they can do.
It took many, many years of federal investigation to bring it down because gathering physical evidence was nearly impossible. They needed witnesses to come forward and everyone was too scared to do so. They eventually got the guy running it and he went to prison for a long time, but it wasn't easy to build a case.
"Everybody knowing about it" is very different from "we can prove it in court". The worst thing you can do is bring forward a case on a group like that if you aren't sure you can win. Because then they get away and you have to start all over trying to prove different charges.
I hear you, but still - nearly 20 years?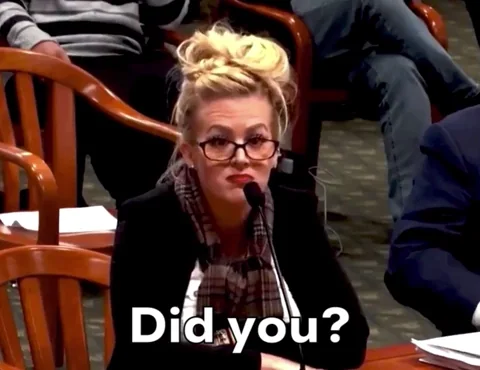 This topic was automatically closed after 5 days. New replies are no longer allowed.