The real jokes were the Fox & Friends we made along the way.
Yup, nothing more polarizing than. . . (checks notes). . . making jokes about how polarized we are.
Almost like Fox is just making up things for people to feign anger about.
Gas stoves, Pink Floyd art, M&Ms, rocks, sand, grass, trees. Ammo for the fake right wing culture war is feeling diluted.
I didn't even realize A&W had a mascot.
In other news, corporations have figured out how to get free advertising on Fox News.
I love that reading the quotes in his voice works perfectly, and hate that I know his voice well enough to do that.

Just wait until Fox finds out he has been married to the Icee bear for 4 years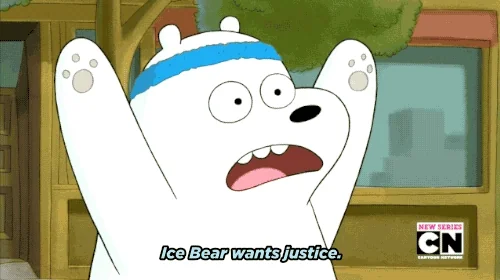 And for their own anchors to feign anger. The woman announcing this sounds almost like she's stifling laughter at how stupid the whole thing is.
Meanwhile the Hamm's bear wears pants, or not, if he damn well pleases. He's too busy out doing stuff to waste time on twitter or watch Fox.
keep it going in fox's face! the Honey Nut Cheerios mascot has a male voice and yet has a stinger!


drones, male honeybees, no stinger!
When looking for a them, search for a bee with a thicker body and round fuzzy rear-end. You won't see a stinger on these boys.
("welll must be a penis, right?")
So either it's admitting that 'Buzz the Honey-Nut Cheerios Bee' is either trans or should be wearing pants! harrumph! [wink emoji]
I suppose it kind of makes sense that a group of people who are so obsessed about sex and gender would demand to see a bear's genitals. It's one thing to have an animal that could maul you to death on a whim hanging around a family restaurant but a transgender bear would be far too terrifying to even contemplate…
I'll be disappointed if Maya doesn't immediately go harder in the woke direction than any cartoon candies could. Don't bow to the pressure M&Ms! Meanwhile, I want the Brawny lumberjack and Tony the Tiger to finally consummate their love while making aggressive eye contact with Tucker.