Pergram should have used a whiteboard or maybe pieces of candy to help McCarthy understand the arithmetic.
A Katie Porter beacon perhaps?
House needs 218 votes (a majority) to elect a speaker
The rules actually say a majority of those present and voting as long as it a quorum. So no-shows or non voting members would hurt McCarthy.
The winner needs a majority of named votes. So the Republicans who don't support McCarthy just have to vote for a third candidate to prevent a Jeffries win.
Which is how they ended up with Ryan the last time. They kept splitting their vote and getting nowhere. But it is true that McCarthy's margin of error is slim. He can't afford to see many 'present' votes. When roles were reversed in 2020, Pelosi ahd to strong-arm her caucus to make sure she won. And McCarthy doesn't have her command of the troops.
Ugh, GOP. Can we just stop with the "we fired Nancy Pelosi" bit?
So stupid and gross.
it would be sooo satisfying for mccarthy to get stiff armed by his own troops. he has openly pandered for this job for years. if jeffries could land it, we might actually have to thank that moron andy biggs for something.
It's like being in first grade hell all over again for any fool who gets sat down in front of her.

This reminds me of an episode of Veep.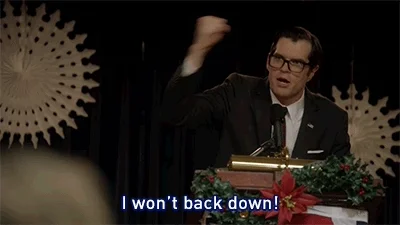 Especially just weeks after their rhetoric led to a home invasion and brutal attack on her husband.
I doubt they will shoot themselves in the foot that bad, but I also wouldn't be surprised.
So, like congress.
At least she narrowly survived re-election.
This topic was automatically closed after 5 days. New replies are no longer allowed.