Whoo, if this convinces a few fed-up folks on the right to vote for Hakeem Jeffries, that would be epic!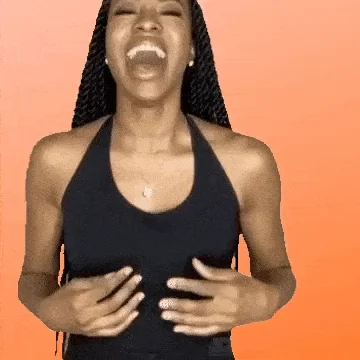 I read something that they don't even need to do that. The wording on the calculation of the winner is something like "the person who receives the majority of the votes cast" so it'd only take a few (5?) republicans voting 'present' to drop the total number of votes cast and automatically making Jeffries the winner if all democrats are voting for him.(Pelosi has won in the past with less than 50% due to this)
Dunno. Jim Jordan just voted for McCarthy. I suspect the next round will be the last.
ETA: I was wrong.

Oh, alright; titter away.
If this dimwit finally ends up winning he's just not capable of keeping this bunch of opportunists, cowards, and lunatics disciplined.
still hoping santos gets extradited or otherwise charged with fraud… that'd lower the threshold too
And isn't he taking the lead with the caveat that any 5 randos can unseat him? So this is likely, at best, the beginning of his short reign?
The bad news is that Congress will be too dysfunctional to accomplish anything useful for the next couple of years. The good news is that the Republican caucus is too dysfunctional to accomplish anything unusually harmful either.
Pace yourselves. Apparently the 1855 Congressional deadlock that ended with the election of Nathaniel Banks as Speaker took 133 ballots.
I'm sure he felt he earned the speaker ship by the hard work of being a lickspittle to Trump. Maybe he'd be the undisputed Leader if he'd actually, I don't know, shown leadership.
If only during the lame duck the democrats had expelled all of the insurrectionist members…
IDK smells like stupid…
McCarthy May eventually have to cut a deal with the Dems to win. I wonder what concessions they'll demand?
"Say Biden won in 2020. SAY IT!"
I legitimately don't understand how anyone would choose to be a Republican donor in 2022 if they were afraid of being associated with stupid. It would be like being a Greenpeace donor who was afraid of being associated with tree-huggers.
Why am I picturing Sam Kinison right now?