WOW, makes me think of a crazed person driving a shit-box car yelling at the top of their lungs in rage: "Don't fuck with me, I'm driving a piece of shit car that is worthless, and I'm willing to kill us both if that's what it takes!!!"
So, basically anyone who buys a fleet-used Nissan Altima?
sleep with solipsistic anti-democratic morons wake up with a non-functional idiotic political party.
(who, due to decades of anti-democratic electoral engineering, occasionally manages an illusory majority -sigh-)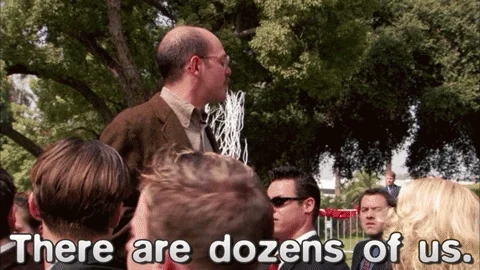 Except this is actually effective. At least in terms of keeping the MAGAts from taking power. I'm not sure they have thought this through, entirely. More right-wing dysfunction, less national dysfunction. At least, so I hope.
Final count just now:
20 for Donalds
201 for McCarthy
212 for Jeffries
1 "present"
So one less McCarthy supporter this time.
waaay too much to hope for, but how many republicans voting 'present' before Jeffries wins?
IIRC, so long as they vote "present," it takes 218 to be elected. It only really helps if they walk out.
I think that would make Jeffries SOA so please more should vote present
If the Donalds could all wander off for lunch, and the Republican whip forget to chase them down for a vote…
While unlikely to last that long (they're not known for having patience and/or any attention span), if they aren't voted in by the 13th, they won't get paid.
Just a fun point of data.
Come on, disgruntled and/or sane Republicans - just a few more votes for Hakeem Jeffries (or just not voting) and then this insanity will be over!
The GQP has a few things going for them. First, they have the minds of children. Second they have developed a very serious kink around LOSING. Third, they are letting the lunatics run the asylum, and they are extremely happy about it.
egads they're going for a fifth vote. (insanity: doing the same thing over and over again and expecting a different result) [one active link to follow]
Two interesting comments:
→ Democrats and just about anyone sane is worrying about whether any of them will result in a House that will avoid a global economic crash from a debt-limit default.
→ Given that the next Speaker will be a Republican but not necessarily a Member of the House, are there enough halfway sane Republicans who will compromise with Democats to vote in Liz Cheyney?