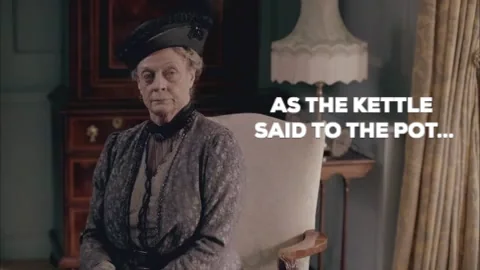 From the comments on an ars article on the drop
It's been 216 days since the proto-fascist man baby took over Twitter.

In that time, apparently, the value has dropped ~30,000,000,000 dollars.

That is $1,607.51 per second.

He would have had to take a stack of 16 hundred dollar bills and light it on fire.

Every second.

For seven months.
Burning money is hard work:
Million quid from 1994 with inflation is US$2,448,144.01. It took over an hour to burn that much money by hand by two (or three Gimpo helps at times) people.
Maybe if you had $10,000 bills and furnace you might be to do it for a while. With a $100 bills you might need a waste-to-energy plant.
it hurts to think what that money could have bought instead.
like maybe a few early retirements from the supreme court…
Can this asshole do anything but project?
He has frequently expressed an interest in comedy, making jokes on Twitter about 4/20, the 69 sex position, and the decade-old meme 'Doge'. In other jokes, Musk referred to a cave rescuer as "pedo guy" — which resulted in a lawsuit — and made a pun in response to a sexual misconduct allegation.
Well, Mediaite did a pretty good job being funny with this summary.

But did it fall the same or faster than Twitter's stock price?
Same trajectory as his rocket.
Judging from your performance with Dave Chappelle… youre definitely not funny, Elon. That was a sad and embarrassing performance. A greater man would have been humbled by it.
I can't think of any right-wing comedians. I guess there must be some, but not any from the far-right bog that Elno jumped into.
San Francisco officials are investigating if Elon Musk's 'Twitter Hotel' plan broke laws
"If"? "if"??
Is that some legalese standing in for "in how many ways"?