Fucking alternative bear electors.
We used to use the devices in the article as incoming mortar simulators in my Army days. Theres also a variant that whistles before exploding.
How do you not have multiple carbon monoxide detectors in a daycare with that many kids?
Yeah, that makes me think they also didn't have any functional smoke detectors, since they're typically dual purpose (smoke/co) detectors or alarms nowadays. I hope this leads to a big push for building codes inspections and enforcements.
A few years ago there was a big CO poisoning thing at a local trades school. Turns out a diesel bus had parked right outside a huge air intake and left the motor running.
The school has since been abandoned and shut down.
The online retailer's lawyers also allegedly said that it would be "unfair and inhumane" to hold Amazon liable for the teens' deaths.
Five years to suspend him? JFC.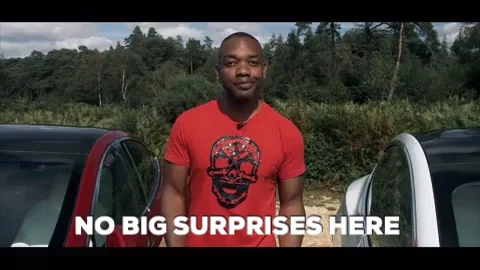 This sucks…
Share the original video if you're on social media so people can see it (I think I originally posted it in Magical History tour, soooo)…
WW has learned that Portland Mayor Ted Wheeler plans next week to announce a sweeping strategy to ban unsanctioned camping across the city and build three massive sanctioned camping areas, called "campuses," each with capacity for 500 people.
Each campus would be divided into four camps with a 125-person capacity. The city intends to fill one of each of the 125-person camps in each of the three campuses, and then expand from there. The city will seek to hire an outside contractor to run the three campuses
hooray for "progressive" cities. this is going to spread if it happens.
might as well call them sanctuary zones
Worked at genentech for a hot minute (right about when roche was buying them). I remember the pep-talks they would give us about how we shouldn't be concerned about the cost of the drugs that people had to pay (insurance usually didn't foot the whole bill) because doggone it, it saves peoples lives!!! We were saving people's lives and if the company was making money hand over fist well that was just the way it was.
I can't remember what the operating cost was per day at the plant I worked at was but we were down for about a week because our clean water tanks were contaminated with Leptospirosis.
I had a friend who also worked for them during the late 80s. He took a friend and I on a tour and pointed out where the research for AIDS was taking place. I said something about how that was incredible and how it must be a huge investment to help people. To this day I remember his cynical response, "Not really. Every drug and medical research company is doing the same thing because of the potential for a giant payout."
He left out the "saving people's lives" not because he didn't care but because he knew better.
That's poorly done. For the reasons you already mention, but also, if you have 4 "camps" on each site, why not let them fill in organically so people might find some semblance of community? Why force one to fill to capacity before opening the next?
It's less than 2 years from that event in the timeline, so…
absolutely
yeah, people living on the streets do often have existing community, shared camping, etc. breaking people apart up will do real harm.
not to mention the camps will likely be physically distant from existing social services and job sites.
if the camps aren't attractive enough - in terms of community, safety, and services - that people aren't wanting to go there voluntarily - then the mayor's office is just making a jail for poor people that - for now - happens to have day release
but, got to make property owners happy i guess. even if it violates people's civil rights

Tell me again why we still need to be mining coal?
But… but… they said that there is not enough supply of housing to go around!!! /s