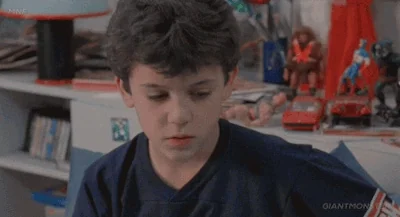 Hmm I wonder if this has anything to do with the notoriously poor working conditions. Fucking awful though for all those people.
If the inqury into the Lac Megantic accident is anything to go by, it is likely layers of failure. These accidents always catch my attention, since the Lac Megantic train went within a km of my house.

"Russian speaking Jews…" Yeah, one could understand that their experience interacting with government authorities has probably not been good. I hope they find this asshole quickly.
I have seen H-E-B throw out perfectly good food at that same location. Sure, much of it is spoiled, but freshness dating regulation requires a lot of "actually not spoiled" food to be thrown out.

and especially for fruits and veggies many stores won't sell anything with blemishes, even if purely aesthetic
( where i used to work, rather than throwing it out: we had a reduced produce section. and i'd say staff and retirees were the two groups of most frequent purchasers. food's expensive! )
In this case - it looks like things they couldn't keep refrigerated. Rather than fresh or canned etc.
"Due to a sustained power outage, the store was unable to keep certain perishable foods at proper temperatures. To adhere to strict food quality and safety standards, we are required to dispose of certain perishable foods when they are not properly temperature controlled, which also prevents us from donating the items to food pantries and food banks. H-E-B is a large donor to Texas food banks and donates more than 34 million pounds of food each year to support Texans in need."
No matter how you slice it though it's dystopian though
A huge state that can't even keep their electricity flowing is pretty sad. Live not so free and die?
It was so preventable this year too. Just having the city maintain the trees around power lines in the weeks before would have prevented so many power outages. The storm was expected for a while. People act like no one in Texas knew before last week that damaged climate-traumatized trees can take out power when they drop branches in an ice storm.
Also to me it's not so much the fact that any people dumpster dive for food, it's that literally hundreds of them showed up during an ice storm to get compromised food from a dumpster which sounds a bit like the kind of stories my grandfather told about the depression era.
i read somewhere ( not sure where the link went ) that austin homeowners complained about the tree cuts, so the power company stopped cutting them back as far as they should have.
they started cutting again maybe after last year's big storm, and it's expected to take a few years to get through the backlog
don't know if this was a wealthy property owners thing or what. the lack of meaningful state oversight doubtless played a roll too
I mean, there's the Mansfield and Tom Miller dams that supply hydroelectric power to the Travis county area, but those were built in the early 1940s and Austin's population has increased exponentially since then. The area is in need of major hydroelectric renovations.
IIRC from NPR this morning, it was wealthier property owners quite a while ago (15 years?) who complained about "overzealous" trimming making their trees look ugly. The power company went back to trimming again in 2019, but three years of trimming isn't enough to catch up with a decade or two of neglect.
That tracks. There's also the folks living out on Lake Travis who refuse to move from the lower elevations, but still hate flood control regulations when it gets too bad. You can't have it both ways, folks!
What isn't mentioned in most of the reports:
The epicentre is on the edge of Kurdistan. They're not allowed to upset Erdogan though, so all the talk is about Turkish and Syrian casualties.
A mile? That sounds very explodey.
Evacuation guidelines for rail hazmat derailments uses the "rule of thumb". Keep running until an outstretched thumb can cover the scene, and only then are you far enough away.
(Pedants: consult the latest Emergency Response Guidebook)
…and then keep running as best you can at 90 degrees to the wind direction if you are even a bit downwind. When there's H₂S in play, "up" is a good idea too…

…that stuff settles.
Edit: PSA/TIL Now available for free as a handy Android or Apple app.