If this is confirmed it's going to blow the minds Scanners-style of McCarthy and the House GOP leadership who just handed him those committee assignments. Pathological lying and fraud are fine with them, but participation in drag shows is over the line.
Keeping in mind that being a drag queen is perfectly lovely and to be celebrated. Being a lying sack of shit and a member of a political party hell-bent on persecuting said queens should be called out at every turn.
George Santos's drag queen name is "Liza Lott"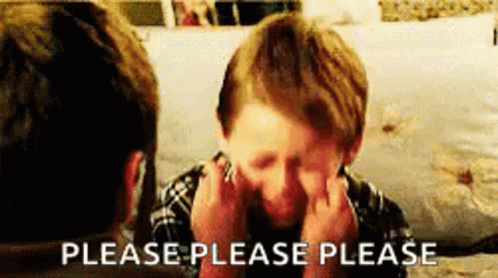 "It's cool guys! I wasn't in drag, I was just in disguise while committing crimes!"
Assuming it's true, and I have no reason to believe it is not: will the GOP finally abandon this ridiculous anti-drag rhetoric? Doubtful, but one can hope. They will probably finally push Santos to resign.
And I thought the thing that would finally get him would be stealing money from a doggos tumor removal fund!
Stealing from a good boy/girl! It's unconscionable!
Oh, please, this is Kevin McCarthy here. He'd wear drag himself if it meant he could be speaker. And the GOP would suddenly remember Milton Berle and do a "not all in drag" fig leaf over their hypocrisy.
Stealing money donated to help a disabled vet's sick dog is just so mind-bogglingly awful that his other crimes and lies seem like half nothing.
Wasn't Kari Lake a drag king?
Are all the republicans secret drag artists?
Have the last few years just been a reality TV show? The Republican Drag Race to the Bottom?
I'm leery of jumping into any salacious story until there's more to back it up besides one person, but with George Santos every possible ridiculous and horrible story turns out to be true, so. . . .
Yeah, if, after all the lying and cheating and stealing, this is what finally does him in… that would be completely grotesque.
Alleged gossip in the bathroom?
Alleged outing if a drag queen which will be considered a stigma that finally gets them fired?
The deplorables live in a "news" world with zero or biased sources and this is following right along. Really uncomfortable with this being repeated.
Can't believe they will be able to just hand wave this one away (narrator: they will). I mean they HATES them some drag queens and stuff. When I lived in NYC in the early 80s (narrator: he's OLD) we used to frequent a place called The Pyramid Club. Live 'art' performances, relatively cheap drinks and drag queens and kings (narrator: and all flavors in between) dancing on the length of the bar. They never kicked over a drink dog bless em!
Which brings me to the whole 'stole $3k from a disabled vet's dying dog GoFundMe thing'… christ, what an asshole. I used to say GWB could eat a plate of puppies on national TeeVee and that night every riechwing pundit would be extolling the virtues of BBQ puppy. Not far off the beam really.
We're gonna need a thread just for this guy's lies.
See that's the great thing here. Santos is such a constant liar that nobody has to care how accurate it is. If it's untrue, serves him right.
although I am very bad at recognizing faces and can't tell if the image below is indeed Santos or not.
The same can be said of this photo too…
Looks like GOP rep Williams is taking a page from Santos' book. Santos doesn't "represent a million people." His district has 746,449 people, less than half of whom voted, and only 142,000 voted for him.