Late-stage capitalism sees every problem, large and small, real or bogus, as a nail. Armed cops are the hammer.
I bet each and every one of them at the fair and in the state rep's office, not even to mention the sheriff's, is a MAGA piece of garbage.
This seems like a remarkably effective way to get horrific publicity for the fair and the police. WTAF was every decision maker involved thinking?
Certainly no shortage of those people in Shasta County.
I hope the judge gives her the fairgrounds and she grows up to open a petting zoo/animal sanctuary on the site.
This whole thing reminds me of the plot of Okja except that the Tilda Swinton character was in it for the money and ended up selling the pig back to the girl at the end.
Someone in Shasta County watched that movie and their takeaway was "how could she do that?! What about the meat!?!"
Ah,civil forfeiture and capitalism at its finest. The county sheriff and crew get to enjoy a fine birria and the wee girl gets a lesson in who is above the law and who gets fucked by corruption.
I could easily be mistaken but it seems that would violate child labor laws and the capacity to contract.
They refused reimbursement because they weren't interested in the money.
The cruelty was indeed the point.
So they bought the goat but didn't own it? Is the 4H trying to emulate technology companies?
"Thank you for subscribing to Livestonk, our new FaaS (farm animals as a service) offer."
I joke because goat rental seems VERY much in step with the times. But this story really is a heartbreaker.
Well this should be interesting fodder for the next gubernatorial election:
In another strange twist, the goat's meat was due to be sold to the California state senator Brian Dahle, a Republican who is also running for governor.
"Brian Dahle will steal and eat your children's pets."
At firtst I thought it was another story about sad kids, animals and urban zoning. But it was worse. They are in a dire need of an PR professional and lessons on empathy…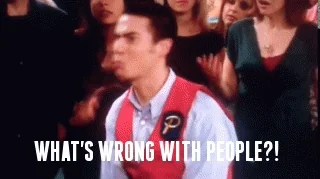 When is CA's gubernatorial election? Someone send that idea to Gavin Newsome (if he can run again).
The managers of 4-H Program in Shasta County probably havent read what is written on their website about " 4-H Mission
The mission of 4-H is to help young people develop their potential. This is done by encouraging them to participate in practical real-life experiences. As a result of this involvement, members should be better able to lead satisfying lives as responsible, self-directed members of society."
Now if the real-life experience is to never trust law officers and bureocrats, could be "useful".
(Redacted a story about a girl wanting a kitten and ultimately decided to get it from a shop instead of a cat shelter because OT)
WTF? Maybe they do things different there, but I remember in 4-H some of the kids opted to keep their prize cow or goat or what ever. It was never a big deal.
This would make a good movie except the premise seems a little too on the nose. How catoonishly evil.