It wasn't just a "snowstorm":


From the abstract of a previous paper:
https://www.nature.com/articles/s41586-020-2010-9
The devices produce a sustained voltage of around 0.5 volts across a 7-micrometre-thick film, with a current density of around 17 microamperes per square centimetre.
Micropower indeed! A solar cell, in even less than ideal conditions, generates orders of magnitude more power.
In the current paper, 2.4 Current Generation Mechanism, they're not sure how this works! "It is generally acknowledged that the details of surface charging are largely unknown."
This is a "Hm. That's interesting!" observed effect rather than something that will power your car next year.
Two years ago Paul Simpson was told he had cancer and needed his kidney removed.
15 months ago he became Carlisle United manager until the end of the season, to save them from relegation from the EFL.
12 months ago he succeeded and stayed on to rebuild the team.
Yesterday…
Kidney cancer has a less than 5% survival rate past 5 years, or at least that was the statistic when my dad was diagnosed many years ago. One reason is because it's almost never caught before stage 3 or 4. Talk about making whatever time he has left really count!
Paul knows he was lucky, he was a coach for Bristol City when the doctors caught it early in a regular check-up. It really was one day everything seemed ok, the next he was told "you have cancer, surgery has been arranged for next week." He has talked about when he was getting treatment and how some of the people he got to know there stopped coming along, with the unspoken part being that they had gone into a hospice or died.
When he was interviewed after winning on Sunday, he thanked everyone at CUFC and the fans, and then started talking about how the doctors and nurses saved his life and thanking the NHS (even though he got private healthcare, there is a lot of crossover). It wasn't your normal end of match interview.
(excerpt) At the center of the conflict is Boris Epshteyn, a close advisor to Trump, who acts as an intermediary, according to some sources who spoke to the publication. "Everybody hates him. He's a toxic loser. He's a complete psycho," said one source, referring to the Russian-born advisor…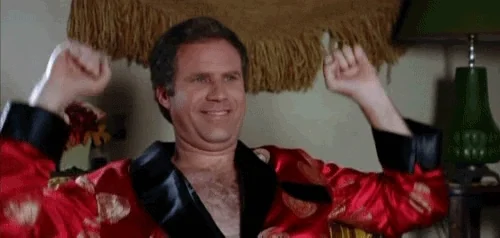 I really liked her in ER, but I felt like they could never figure out what to do with her character in relation to the ensemble.
Some good news, and a cautionary tale. Last week a good friend was driving up the 5 in San Diego and began to feel "off." His husband, in the passenger seat, asked what was going on and they quickly realized he had all the signs of a small stroke, including increasing aphasia. They pulled off at the next exit which happened to be, miracles, where Scripps Memorial La Jolla was. From the initial symptoms to walking through the doors of Scripps was under 10 minutes. He was incredibly lucky. Both his parents died of strokes, so he was perhaps more aware than otherwise.
It's a good cautionary tale for us oldsters. Don't try to gut things out. If you have signs of abnormal function go see someone.