At least (the very least) he's a good match for his party.
And never let it be said he didn't do the very least he could do.

SOP for Repubs, IOW.
Given the scope of this man's lies I wonder if we'll eventually find some family history along the lines of the old (tasteless) joke: "My great-uncle died in Auschwitz! I mean, he fell from a guard tower, but still…"
Santos is claiming, topically, that his grandparents were from Ukraine.
Santos, a Long Island Republican, has said that his father was Catholic and his mother was Jewish, and that both faiths "are mine." The very first line of the "About George" page on his campaign website states: "George's grandparents fled Jewish persecution in Ukraine, settled in Belgium, and again fled persecution during WWII."
@Brainspore: That would be our old friend SS-Obergruppenführer Kammerzell.
Moreover, Kammerzell acknowledged during the investigation that he once shaved his facial hair into a "Hitler mustache" and repeatedly told a joke to the effect that his grandfather had died in the Holocaust — when he got drunk and fell out of a guard tower.
Republicans Murder Language
it's how they get away with everything - when words have no fixed meaning, there can be no accountability
I just found out that he also may have lied about being gay - claimed he has been openly gay for 10 years and that he lived with his husband and their dogs on Long Island. But apparently, the people who actually live at the Long Island address where he allegedly lived with his husband have no idea who he is.
He also definitely got a divorce from his wife 12 days before launching his first campaign in 2019, and there is no record of his marriage to anyone else, man or woman.
Kammerzell is a Nazi bastard but he wasn't clever enough to actually make up that joke. It's been around at least as long as Hedwig and the Angry Inch.
It sounds like everything he said is a lie. Has anyone checked to see if he is really just a bunch of garden moles in a suit?
I, myself, am also perturbed.
Well, at least that's the end of potential scandals, he's surely got them all covered, now.
What's that, there's more?!
Well, I'm sure the Russian influence isn't so obvious and… oh, FFS, never mind:
He stood out to the Washington Post earlier this year for his remarks in the aftermath of Russia's bloody, unprovoked assault on Ukraine.

"It's not like Ukraine is a great democracy. It's a totalitarian regime. They're not a great bastion of freedom," the congressman-to-be told the paper.
Please let it be more NFT trading cards.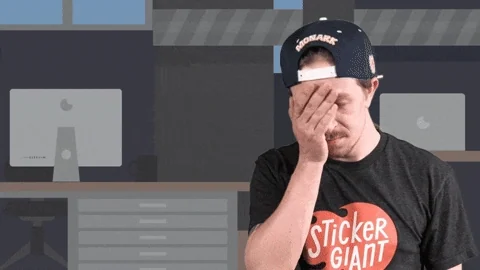 At least Santos doesn't have enough value to the GQP masses, foreign agents, and lobbyists to make the same gimmick work for him. Right? Please let me be right this once.
At least he's a Republican who keeps up with current events.