The party of white supremacist terrorism.
gormlessly have concluded that being a 'good loser' is likely the central pillar of democracy.
and thereby witness the republican party's rapid departure from such -sigh-
Over the past several years, it has been… quite something to watch Republicans "psych themselves up" for the violent massacre that Rupert Murdoch, the Koch brothers, and others have been grooming them to commit.
I guess if you're a confirmed loser, the only thing to do is to lean into the role.
So his plan for revenge involved all the risks and downsides of trusting hired shooters and all the risks and downsides of committing the acts of violence personally. Brilliant.
Only the finest, really the most classy candidates, believe me…
Look, I'm all in favor of prison as reform (although that's not how our current prisons are run in the US), and that includes restoring voting rights under certain conditions, but how did this walking donicker of a person qualify to run for office with 19 felonies on his record?!?
So this one is definitely terrorism right?
This refusal to accept reality and use it as a pretense for violence is just going to get worse.
Went to that Twitter thread. Within three tweets he had called one of his potential constituents a "fatass". It just got worse from there. And this is someone who the GOP was happy to back?
Much less have access to and obtain a gun?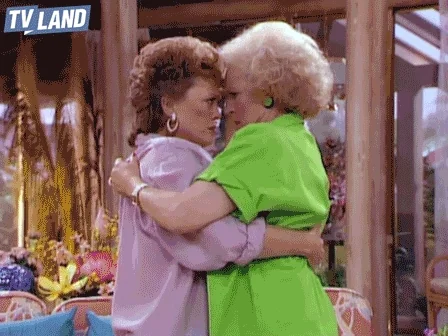 Let's see…nope!
remind me again which is the party of "radical nutjobs bent on destroying the country"?
I find it weird to imagine how Golden Girls would have been if Betty White and Rue McClanahan had been happy with their original casting; where Betty was going to be Blanche and Rue was going to be Rose.