Huckabee Sanders is misery incarnate. I hope she's still forced to look at the Satanic Temple's Baphomet monument on a regular basis.
Does that mean we can also install gravestones for the women who unnecessarily died as a result of these laws next to the monument?
…perhaps Capitol monuments memorializing all the children whose lives were lost to school shooters will be next.
That would certainly be a tiny step in the right direction.
Wasn't she the PR person for Trump? Now she's a Governor? Of a whole State? WTH guys?
She's also the daughter of the former governor. That's good enough for the majority of voters in a backwards state like Arkansas. It's also the reason that this Xtianist proponent of Traditional Values kept her original family name after marrying Sanders.
I wonder how those Arkansas voters would react if you described her as a member of the Ruling Class?
I expect to see Rep. Unger, and any others who dare to question this kind of thing, to be firmly shoved out of the Republican nest very soon. Shows up at his office on Monday morning and find out his keys don't work, then gets escorted out by a familiar looking leopard.
The voters that put her into office would scratch their collective heads and ask "What's that mean?"
I was curious so I read the bill, here's your biology lesson from the bill.
Where do the little guys fill out their application?
(5)(A) The protection of life in the womb before as well as after quickening is based on the recognition by modern medicine that life begins, not when the mother first feels the child move in the womb, but at conception.
(B) As Alan Guttmacher explained, "Through some unknown mechanism, as soon as one sperm penetrates the egg, the capsule becomes altered and successfully bars entry to all later applicants. The nucleus of the sperm-head . . . becomes indissolubly united with the nucleus of the ovum . . . and a new life is begun." Alan Guttmacher, Life in the Making, p. 55 (Viking Press: 1933);
I don't know about that. If you don't depend on books from 100 years ago it seems like we have a pretty good idea how that mechanism works…
Oh jesus fuck they're seriously basing this shit on a book from the 1930s by a guy who was (looks it up) "vice-president of the American Eugenics Society" … but also being in his time a president of Planned Parenthood, and a strong proponent and advocate for voluntary family planning. And the namesake of the Guttmacher Institute, which studies and reports on state restrictions on reproductive freedoms.
They … didn't actually read the book they're citing, or look up the author, did they?
"Sorry, guys. No shirt, no shoes, no mitosis."
Back when Guttmacher was vice-president of the American Eugenics Society they had hopes to force sterilization on one-tenth of the U.S. population who they saw as "Unfit".
Currently the Guttmacher Institute endorses voluntary sterilization as the number one option for Family planning.
I guess that's progress, of a sort. /s
Yes, pay no attention to the intentions of those who are funding this religion-inspired monument and those who approved its placement on the grounds of the statehouse. All beside the point. /s
Right? Nothing says establishment like a statue!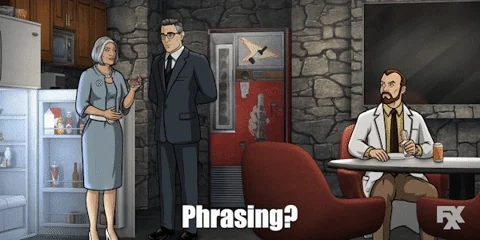 Seems like an erection caused the problem in the first place…
Thanks for the info… That is horrible in so many ways. Magnus Vetus Factio delenda est!
This topic was automatically closed after 5 days. New replies are no longer allowed.