The Russian national wired $100,000 to Benton's political consulting firm to make an illegal foreign contribution, but Benton allegedly pocketed $75,000 and gave $25,000 to the campaign, falsely identifying himself as the donor.

Neither Trump nor his campaign was aware of the Russian person's nationality, the DOJ said.
"where'd you get all this money?"
"from pu–"
"actually, no. it's better if we don't know. oh, completely unrelated, have you heard from putin lately?"
"ummm… he says hi?"
"perfect. great guy that putin."
Huh? Empty Gee lost her committees because she was threatening her colleagues in such a way that she would have been fired and referred for criminal prisecution if she had a real job.
He's not the hero they need, but he is the hero they deserve.
Well if it looks like a duck, quacks like a duck…
The Canard Community Caucus strongly objects to that comparison!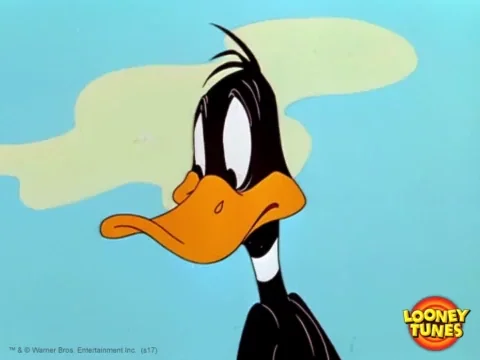 I don't know, he's admitted to being a "greedy little coward" in the past. Also, we know he's not the brightest
in the box…
Ummm, it looks stupid because it is stupid. And, as we all know, "stupid is as stupid does." And oh my Lord, do they does!
Well yes, but that's a statement about some underlying reality that the Republicans don't believe in any more. All that exists to them are optics.
It's fun watching the alties turn on each other
"In the coming days I'm going to reveal that Marjorie Taylor Greene, in my summation and the summation of lawyers, committed a crime," Alexander said. "That crime is going to be handed to the state of Georgia, and the state of Georgia will decide whether they adjudicate that crime or not. The House Ethics Committee and House Rules [Committee] must expel Marjorie Taylor Greene when this evidence comes to light."
"Ho, go home! I am done with you. You are lukewarm, I am spitting you out of my mouth," he added. "You played me and no more. Everyone will know about your drunken night because the consultants who have drunk with you will have to choose whether they fear me or whether they fear you, and they fear me, Marge. They fear me a lot more than they fear you."
A drunken night in Georgia with "consultants"?
Verily the very devil's minions, forsooth!
a (presumably) sober mtg is insufferable.
a drunken marje would be an unspeakable terror.
I'm not going to defend anything Marjorie Taylor Greene has done in either her public or private life but it's pretty rich for a right-wing activist to attack her as a "wh*re" and a "harlot" given how hard Alexander has gone to bat for a politician who fathered five kids by three women, openly cheated on all of his spouses, paid for the silence of a porn star and was caught on tape bragging about sexual assault.
Next to Donald Trump MTG is a freaking nun.