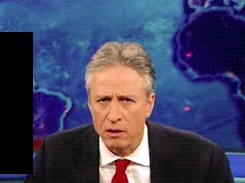 This MTG isn't the sharpest knife in the drawer, is she?
She wouldn't even qualify as the sharpest knife in a drawer of spoons.
I guess this is the "when you find yourself in a hole you dug, start digging sideways" approach to public relations.
I mean, if that's how she wants to play it, she loses, because guess who just said the word "Holocaust." CHECKMATE, BARBIE-Q.
She's counting on all the american voters to be as stupid and craven as she is.
She is very popular among white nationalists. I am sure this is probably shocking to nobody.
She doesn't take us for idiots. She just assumes that her supporters are slightly more idiotic than she is.
Steve Bannon. Last year on his show he called for the beheading of Dr. Fauci. He said, "I'd put the heads on pikes, right, I'd put them at the two corners of the White House as a warning to federal bureaucrats"
If this collection of insurrectionists, terrorists, and bigots ever take power or start a Syrian-style civil war in the U.S. no-one should be allowed to say "how could we have not seen this coming?"
I have a keto-friendly, paint-based snack chip that she would be the perfect spokesperson for. I call them Plumbions.
I have marbles sharper then MTG.
Now with 30% more sweet, sweet lead!
Hasn't she done this before, or am I thinking about another Republican? I recollect her (or someone else in congress) saying something totally outrageous and then when people got upset, defending themselves later by pointing out they never used a particular word when they were talking about the subject that upset everyone.
@Melizmatic
If they stupid actually burned, the temperature here would turn her into a plasma.
" . . . there is no spoon . . ."
Universities are requiring vaccines. Even though "young people don't need it. Well most of them don't need it". 2:00
Yeah, not everyone is going to die.
Own this, (R)s. Clean up, shut up, or put up with this.
Now you got me thinking about what the least-sharp object would be. My best idea so far is silly putty.
Folks are saying she's dumb, but this calculated. She's earning double points with her base by denying the holocaust and accusing the media of putting words in her mouth at the same time.
Hey, it isn't fair to attack people by taking their words completely in context like this.