I envy you! Imagine an asshole that has been banned from every social media platform for all kinds of misogyny ("women bear some responsibility for being assaulted"), then allowed back on to Twitter by Elon and he does this!
That is Andrew Tate
I have never heard of Andrew Tate
I just heard of him for the first time 2 weeks ago. Based on everything I've seen, he seems to be a professional asshole.
I found out about him last year because apparently teachers are getting pushback from middle school boys saying that they don't have to pay any attention to them since they are women and Andrew Tate says women suck.
His YouTube channel was apparently very popular with (male) children before getting taken down
Which, right there, engagement and algorithmic curation combine to platform assholes like this. If I could ban one thing, it'd be algorithmic curation of content (and I'm using "algorithmic" in the sense of "predictive modeling based on user behavior" as opposed, to, you know, the fact that any sort of filtering or sorting is an "algorithm").
Ahh, but he can crash several at once by driving full speed around his garage.
Prove me wrong, Mr. Tate.
It's a good illustration of this edgelord loser's basic idiocy that he thought taking a random shot at Thunberg would be a good idea.
Maybe Tate can get a job with X-Site; they seem about as shitty as him.
From Wikipedia
X-Site sticker
A sticker was handed out by X-Site Energy Services of Alberta, Canada, with the company's name on it with an image of a man grabbing the braids of a girl while raping her from behind, and the word "Greta" on the image.[212] Then 17-year-old Greta Thunberg posted about it on Twitter "They are starting to get more and more desperate. This shows that we're winning." Although the general manager of X-Site initially said that neither X-Site, nor any X-Site employee, was involved in making the sticker,[213][214] X-Site Energy later apologized, admitting that they have distributed it and are assuming full responsibility. The letter asserted that they were destroying known extant copies and making organizational changes to prevent future incidents.[215]
Andrew Tate is an absolute goon. He is one of the most shallow people, devoid of any redeeming qualities. He comes off as so hollow and unfulfilled, needing flout his possessions to feel important.
Greta's comeback was epic!
Even without Greta completely pwning him, he really comes across as a pathetic dude. Buying all those cars: sad. Bragging about them: sad. Weaponizing his ownership of the cars to get Greta's attention (and trying to upset her): super-sad. Just a completely broken, desperate-for-attention little boy.
Andrew Tate is that one guy you know who owns a sportscar but will never put it through the paces it deserves, all because he fears scratching the paint job. So, the most those cars see in terms of use is like a drive down to the Trader Joe's or whatever they have in Dubai.
Dude probably don't know how to do a drift.
Around here the green plastic cladding on a fuel station signifies diesel. I do hope that's not what hes putting in his bug mobile. And a petty point but it seems that his skull has a better shine on it than the Bugatti. For a million dollar car I'd hope for a better finish. Either that or use his head wax on the bug.
The green-handle for diesel is not universal. Im pretty sure my local station here in Illinois has a plethora of colors
What makes it even more impressive is that Greta can be this cutting in her second language! A massive credit to the Swedish schooling system.
Greta Thunberg is a boss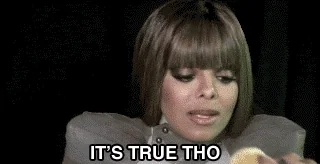 Green in Europe has meant the pump serves petrol, yellow is used for diesel.
The latest EU standard is to use shapes on the pump - a circle for petrol with a number giving the percentage of ethanol in the blend, a square for diesel with a number for the grade of diesel and a diamond for LPG.
Whatta you mean? He's an "American-British media personality" - whatever that is - (according to the internet).
There are two things that these people don't get about Thunberg;
she is smarter than they are, and
she doesn't care what they say or think, at least not the way they expect her to.