Posted by Randy, eh?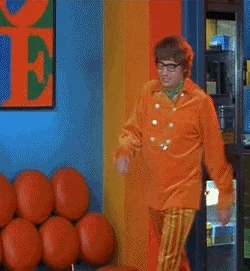 The tweet above was from November 16th, and the retweet is gone now.
Schwabbing the Decks
My Stonks are Rising
I'd Buy That For a Dollar
I Love Your Bid-Ask Spread
Bare Market
Golden Liquidity
Going Long (I didn't have to alter this at all

)
Pubic Float
Sloppy Secondary Offering
Blue-Ball Stock
Day Swapping
"Substantial penalty for early withdrawal."
Schwab is a fantastic alternate name for Johnson.
It's not often that Charles Schwab recommends double-D-rated bonds.
Props that it's a Black porn star who's being recco'd!
I'll always appreciate how Josh Marshall just leaned into his accidental porn tweet.
OK, suppose E.F. Hutton were to moan…would people listen?
Get a piece as hard as a rock with Prudential.
File under "classic porn". /s
Corny music, big mustaches and… other hair; no thanks…
E.F. Hutton can talk if he wants, but I ain't listening.
Don't underestimate them, they know how to work the Google.
But "would they even bother looking it up?" is the real question.
References don't look up well. Like, looking up E.F. Hutton I can see that he founded a prominent brokerage company and owned several yachts. Does that mean I now get the joke, or am I missing something more? How do I know?
Apparently during the 1970s, they used the tagline in an ubiquitous media campaign:
"When EF Hutton talks, people listen," implying that they offered good investment advice.