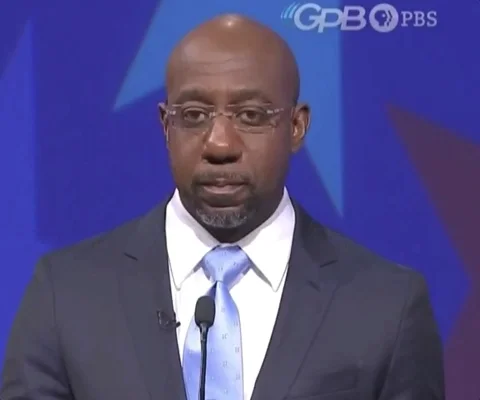 Don't dismiss this too quickly @Mindysan33. Let's see where it goes.
I just doubt that Warnock is going to make hay of this, but will instead focus on the work he's done for Georgia, and the work he will continue to do on our behalf.
What really strikes me is that Walker has clear issues, and needs to be helped, not put on display by a racist party who thinks that just putting a well-known Black man on the ticket, they'll win over the increasingly diverse voters of the state.
Wha!?! Like, you're doing workout drills for… Russian Roulette? Am I missing something here?
The other day I saw a similar quote where he mentioned this demonstrated how "competitive" he was. Competitions with death don't usually turn out so great. Winning is a false positive.
He works with a wanton disregard for personal safety.
Personally I think fearing a pointless self-inflicted death is healthy, but then I also think toxic masculinity isn't, so.
I saw something on IG the other day about Warnock needing more funding because Walker is almost neck & neck with him right now; how I hope like fuck it's not accurate.
I also hope that Walker continues to 'play stupid games', and soon wins the most stupid prize of all…
Tell me repeated head trauma doesn't have a negative cognitive effect…CTE
Unless you can put this gun to your head, you ain't fearless stupid like me.
FTFY
I hope not, too. He might be the person to contribute to this election cycle. Abrams is already ahead in fundraising compared to Kemp. I suspect that Walker is getting the Trump money.
Warnock is a pastor, at Ebeneezer Baptist, no less… they don't just hire anyone to do that job… he's going to run circles around Walker in whatever debates they have.
I should probably feel sorry for Walker, as he's clearly not in a healthy mental space; but I don't.
He's getting paid handsomely to be a token; a mere tool used by fascist bigots intent upon further oppressing everyone who isn't rich and White… so I have no sympathy whatsoever for him. I hope all his bad karma eats him raw, and soon.
For a candidate, whose party's solution to gun violence is allegedly more mental health support, to glibly advocate Russian roulette… Sorry, not sure where I'm going with this.
Yeah, I agree. I feel worse for the hundreds of other Black men who played a game for a largely white male audience and got fucked over health wise, and aren't running for office for a racist party.
I don't buy that story for one second. It's such a cliché tough guy thing to say.
Tough Guys always get this wrong. Courage is not fearlessness. Fearlessness is easy- every depressed person has it. It's the secret intoxicating power of depression that few people talk about.
Courage is feeling the fear and doing hard things anyway. The autistic person who has to make a phone call to the power company has courage. The woman who walks into an abortion clinic has courage. The father who works in a field illegally in another country to feed his family back home has courage.
My favorite game I used to play, guys, was Russian roulette.
What a role model for young people.
/S
It probably really doesn't fit my morality to encourage him to play early and often.
Well, there's this:
He was banned from owning a gun because he was deemed dangerous enough… in Georgia.