That's…that's pretty brilliant. While toilet can be placed in odd spaces because you don't need full ceiling height (e.g., vaulted ceiling in dormers), This is a great variant of "sink above tank" idea. Never thought about it that way, but also wonder how sewer line pivots.
How does "stuff" not get trapped in that corrugated flex pipe?
Maybe have boat & rv/trailer applications?
Yeah that was my thought as well, because the "how do I maintain it? how do I clean it? how do I fix it?" is never far from my daily routine.
Hmm.
Water-based flush toilets… clog… they just can't help themselves.
ETA:
Any clog needing real help clearing would have to be snaked carefully. No idea how robust that flex pipe material would hold up, long term.
It's gonna be a nope, a definite nope, for me.
ETA2:
I wanted to see the beefy hardware you need to support and swing out a functioning toilet bowl, and their site did not disappoint

edit: we could affectionately call the corrugated bit the rocky road
There are flexible plastic sewer lines, so I assume it uses one of those rather than actually pivoting. You see them a lot in UK bathrooms where they had to retrofit a sewer line into some 200yo carriage barn or row house or whatever.

So rather than the toilet sitting directly on the pipe in the floor, the S-trap is arranged differently and the hose connects at an angle to the back of the base.
Edit: ah, @tyroney to the rescue with the real deets
They would definitely need to make that pipe very easily replaceable. I'd keep a replacement handy.
Well, until I saw the piping, I figured this would be perfect for my tiny bathroom.
does it come with a bidet attachment?
The shower stall…

Yep, pretty neat. Although hopefully the design is robust. Connection issues could throw plumbers (experienced with common toilets) a curve ball or two if repairs are needed. All that swinging in and out – then sploosh.

Another piece of technology inspired by Star Trek
(can't find an animated gif, of course)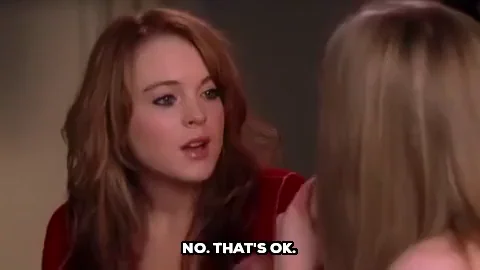 As the toilet is flushing solid waste as well as liquid, I agree that the less complexity the better.
Maybe a preferable setup, that would also save space, is to have the toilet in a fixed position, as it normally is, and have the sink swing over top.
Lav sinks are generally just draining water, with a bit of toothpaste and the like. Having a flexible connection here seems far less problematic, and more accessible if maintenance is needed.
Another space saving measure would be to have the sink and toilet as a single unit.



Ooh, that looks very cool; a nice bit of functional sculpture. That swinging sink idea of yours sounds neat, too; a less… um… cloggy solution.
On family holidays when I was a kid, we used to take a sleeper train from London to Inverness in Scotland, and they had a sort of pull-out facility tucked under the sink unit in the compartment. Thinking back, I think it was more of a concealed chamber pot than a full toilet, and was only intended for meeting some of your needs. Still, the idea was roughly similar.
Perfect for parties when your inebriated friends go in and eventually use the tub because they couldn't find the toilet.
How about sink and shitter in one block unit, I am thinking something that looks fairly solid that is easy to keep clean, and you swing the sink out of the way only when you need to sit down to do your business.