But sure, trans people are the REAL threat to Americas children… /s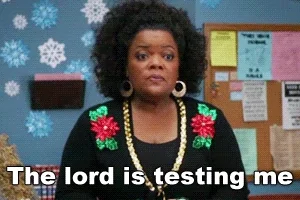 This kind of thing is so common in South Korea that they have a word for it.
I mean, it's not like cis men have ever had to engage in some weird, elaborate scheme when they want to abuse women and girls - they just do it. I often wonder how much of the trans panic is just about obscuring that basic fact…
Must be a drag performer then…/s
Oh wait it was a trusted adult like most of these incidents are committed by
Most of it is, in fact, that.
I feel like most of it is right-wing culture war shit, where they invent panics to distract from the fact that right-wing policies are incredibly unpopular, even with relatively right-wing voters… and definitely not in their interests.
True, but let's keep in mind, even if it's a cynical ploy, it's one with a body count. And the rule of goats always applies.
I see it as even worse than a simple cynical ploy, as they're (mostly cynically, but also with real fanaticism) harming various groups of people to distract another group from the fact that they're actually hurting them, too.
Because this "policy" is a subterfuge to get trans kids out of sports, out of schools, and eliminated.
I also think it was an attempt to end girl's sports in the state of florida, by chasing away girls who want to play sports. So, in addition to being highly transphobic, this is also a deeply misogynistic attempt to get women out of sports when they know they can't just out right ban them thanks to Title 9.
Creeps like Trump, Kavanaugh, and Gaetz see this as 'boys will be boys'.
This topic was automatically closed after 5 days. New replies are no longer allowed.