I wish we didn't need a part 2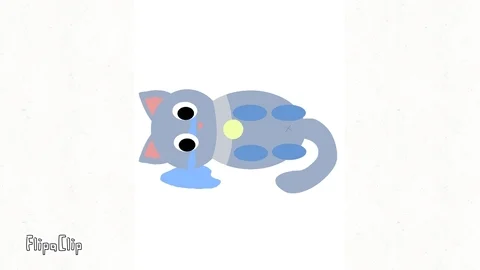 I know this isn't an option for everyone but it's not something anyone should have to do anyway.
What a bunch of scapegoating busllhit.
Teen suicide of ALL genders has been a huge mental health problem for a long fucking time; while trans folks are small percentage of the populace and many didn't even start coming out until recently.
Is It an humor site like The Onion?
If only. They are the exact opposite of humor: an organization specializing in horror.
Did they get their logo from some Marvel comics Nazis?
In 2019 a new, global threat to trans and gender diverse people emerged. A secret working group of Republican politicians, anti-trans radical feminists, and conservative Christian lawyers and clinicians drafted the first bill to make gender affirming care for trans youth a felony. Joining them was Natasha Chart and Kara Dansky, then two board members of the purportedly feminist organization Women's Liberation Front notorious for its extensive work with the Christian Right. By January 2020 Chart and Dansky traveled to South Dakota to testify in support of the bill, weaving in dramatic, uncited claims of mass sterilization of autistic youth and surgery regret. While the bill failed, the collaborations built in the working group sparked the worst legislative crisis targeting trans people in U.S. history.

Yet this was only the beginning. What the public doesn't know is that at the same time, the "feminist" members of this secretive working group were involved in launching an international campaign to push trans people out of public life. Calling itself Women's Human Rights Campaign (WHRC), now Women's Declaration International (WDI), they have grown into a goliath of anti-trans activism with nearly 50 regional chapters worldwide. Its members pull inspiration from their central document, the Declaration on Women's Sex-Based Rights (otherwise referred to as 'the Declaration'), which positions itself against UN principles of protection for LGBTQ people to embed rigid definitions of sex and gender into national and international human rights law. WDI leadership has extensive history in anti-trafficking and anti-porn activism, using the power of the state and conservative groups or politicians at the expense of marginalized women doing sex work,i a strategy now known as carceral feminism.ii Now they've set their sights on opposing trans inclusive policies using what they have learned from opposing sex work. By adapting past movements' strategies, WDI takes the rulebooks developed by carceral feminism to undermine trans rights worldwide.

Little is known about WDI's true origins rooted in historical anti-trans and anti-sex work activism in the United States and United Kingdom, their deep involvement with the Christian Right, and how those origins have impacted trans rights movements on a global scale. This report describes the scale and influence of WDI against a background of growing anti-LGBTQ rhetoric and violence across the globe.