Fuck all that science on second hand smoke!!! That's not freedom!!! /s
Gross assholes. The whole fucking party is made up of gross assholes who don't give two shits about anyone but their own cruel selves.
Mmmm, more fucking coal-rolling from these fucking clowns. Sometimes a cigar is just a cigar, but sometimes it's a performative stand-in for a bizarre obsession with a fascist definition of maleness.
But isn't poisoning everyone who works for you what freedom is really all about?
Way to perpetuate stereotypes.

I actually like an occasional cigar (and used to do it more frequently) but it smells up everything. You do it outside or at a place for cigar smoking. I can't imagine fucking up offices and meeting rooms with it.
File under "what an asshole"?
A selfish, inconsiderate, toxic habit sold to the public by decades of misinformation … you can't say that doesn't track with GOP values.
Because you are not a sociopath who uses the habit as a way to piss people off. Republicans are.
But always it is a fire hazard. Carry water spray bottles and squirt them liberally. Should soon put an end to the cigars.
Oh, the smokers call that assault? Say it's self-defence and sue them for health endangerment.
I predict a preventable fire in these asshats' future.
In a nutshell:
Democrats are all about freedom from. Freedom from secondhand smoke, freedom from being shot in a classroom, freedom from poverty.
Republicans are all about freedom to. Freedom to smoke where you want, freedom to own a weapon designed to kill humans, freedom to exploit workers to enrich yourself.
One is about a better collective life for all, the other is about me and me alone. And therein is the conflict.
However, there is one major overriding factor which is that only a certain privileged class of people are allowed that freedom to. Those freedoms only exist for wealthy, white, cisgender, Christian males. Everyone else can suck it.
Gosh, it'll be a shame when they lose their voices due to mouth and larynx cancers.
Death Cult gonna Death Cult.
They will just write op-eds about how they were silenced by big science.
I see what you did there.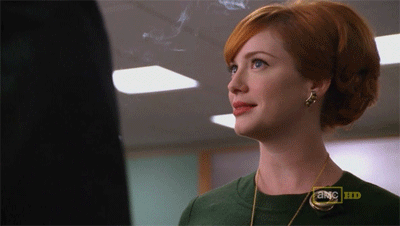 Heh.
It's really a perfect emblem for this maga-maniac group of knuckle draggers. They want to go back to their idea of good old days when might equaled right and white men were gods to be feared and listened to as the dictators of all that is to be obeyed. It fits perfectly with their crippled mind-set of those who must be obeyed. Fuck the hungry masses fuck the minorities, the people of color and all the children of lesser beings. They look and act like characters from the old Dogpatch comics…entitled fools. A pox on their lungs and lips!
I feel sorry for the next people to occupy those offices after the MAGAts exit. Tobacco smoke is hard to get out of carpet, furnishings, drapes…
What a very on brand way to "own the libs."

Couldn't they just skip ahead to the stage 4 lung cancer and be done with it already?
It's not the Congressmen who'll eventually have to pay to strip the room to the concrete to get the stench out, it's the taxpayers. Smoking in those offices should be categorized as destroying government property.
Well it's legal in Washington DC so light up a blunt in the Capitol and own the cons.