I wonder why Tennessee? Probably cause they gave them the best tax breaks…
If you eat the fries RIGHT AWAY they're pretty good. The very second they start to get cold they're awful, though.
Tennessee is the state with the 14th highest adult obesity rate in the U.S. About 33.3% of adult residents report a body mass index of 30 or greater.
Seems like a great market for the chain.
Animal fries is the only way.
I've always wanted to try In-N-Out Burger to see if it lived up to it's hype. A friend of mine super-hyped up White Castle and my one and only experience with them was mid. I've learned to try and temper my expectations.
Maybe they're following the alt-right people who moved out of SoCal to Nashville? Maybe they are going to try and own the libs or something like that.
Or maybe it's the tax breaks? That tends to be how this kind of thing works. It's why so many films are now made here in ATL… as much as everyone likes to make noise about how corporations are "too woke" or "too conservative" rarely are those how corporate decisions like this get made, even with a public profession of some particular political worldview. Most corporations also give donations to BOTH parties to hedge their bets, again, despite whatever public statements they make about politics.
It's a very tasty burger but as @Enter_Name_Here mentions about the fries, it's important to eat while it's still hot and fresh - preferably at the restaurant or in your car immediately after leaving the drive thru. It makes a huge difference IMHO.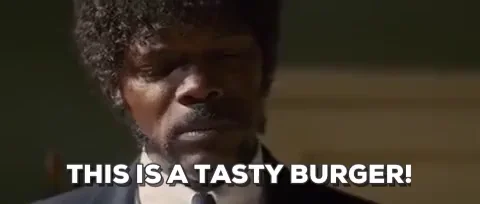 not so humble opinion follows:
the stench from one of the joints can stink up entire city blocks. and, as noted above, the fries are limp, soggy grease bombs, waiting to blow up your gut.
when i lived out west, there was an in-n-out next to my favorite coffee stand (Dutch Bros. FTW!) the stink of that burger joint made getting a coffee most unpleasant.
/rant
The thing about their fries is that they're made the traditional, simple way: they just slice fresh potatoes and throw them in the fryer. People aren't used to that anymore. Almost all major burger chains use pre-cut and pre-processed stuff that affects the flavor and texture in ways that many people have come to like and expect.
Maybe supply-chain considerations? Tennessee is a major logistics hub due to FedEx.
It's also a so-called "right to work" state, per the suggestion in the FPP that this is a warning to California.
You're no doubt correct that tax breaks are involved too.
They famously put a Bible quote on the french fries container, but AFAIK they're not heavy duty Xtianists like the Chick-fil-A guy. If social conservatism is a consideration here, it's likely not high on the list.
I find it better and fresher* than your standard big-name burger and fries, enough that I grab an animal-style burger whenever I'm in California. That said, lately I've been more looking forward to Fatburger when I visit.
[* one of the reasons they've limited expansion is because they want to keep the ingredients as fresh as possible.]
My understanding as to why In-N-Out took so long to expand out of California was a rule dictating that their meat could never be frozen so all the supplies had to be within a 24 hour drive of their distribution center. As they've added new distribution centers over the years they've been able to slowly migrate east.
Ever wonder why all the locations are near the West Coast or the Southwest? Because there are two distribution centers, one in Baldwin Park, Calif. and the other in Dallas, Texas and all locations need to be within the distance that a truck can travel in one day. Fresh ingredients (including chuck for the burgers) are all prepped at these centers, and proximity means that nothing ever needs to be frozen. So if you want an In-N-Out in New York, pray for an East Coast distribution center.
Our posts crossed. This is correct.
An openly MAGA company. No thanks.
When I moved to California and finally tried them after hearing about them for years my reaction was an emphatic "meh".
It's a fast food burger, no more no less, better than some not as good as others. Never understood the cult built around it, but hey whatever, takes all kinds.
Do we really need more fast food joints?
5 Guys is the best. That's the hill I'll die on.
It's not the best burger you can buy but it's a good burger for the price point (a little over $3 for a hamburger) and it's made from fresh and identifiable ingredients.
I agree with @FSogol that 5 Guys is better but a basic 5 Guys burger also costs more than twice as much as a basic In-N-Out burger so that's really to be expected.
Seeing a picture of that glutton burger in this fattest of all countries just pisses me off. The hungry kids both here in the US and many other nations get to see this kind of crap on media they dont own and know all they need to about America. Is it any wonder people from hungry nations try to make it through our borders. We're the land of plenty and there is lots of food for empty bellies.