so, punk from birth, you might say.
Why is that not surprising?
My wife was at a show once (this was likely late 80s) and Joey held up a $50 bill and asked for a volunteer to kiss him.
She said it was "worth the $50, but gross."
I'll have to ask her if she noticed anything during their short embrace.
A parasitic twin is NOT the same thing as a teratoma.
yeah –– I think I saw that X-Files episode too.
I was assuming it meant Johnny…
I think I speak for all when I say that the less I know about this, the better.
wonder what the psychological effects that might have on a person. seemed like a chill dude
I'm hoping that the Linda Lindas cover some Ramones' tracks. Eloise Wong (2nd from the left) has got the Joey hair cut; and their punk vibe is a lot of fun.
Open your mind…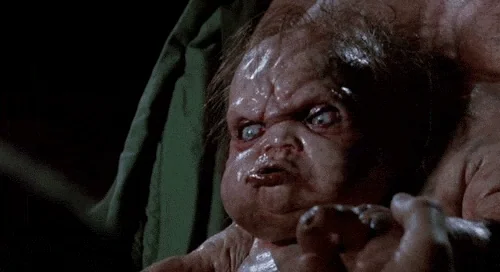 He was hardcore OCD among other things.
Interesting. Did he ever count 1-8 to kick off a show, then have the band do it over and over again?
Put another way, his ill-fated sibling was born with a parasitic Joey Ramone on his back.
I just think it's cool that in the 80s I DEFINITELY DID NOT do speed for the first time in a radio station bathroom with somebody that had a parasitic twin at one point in their life.
Dunno about that, but I do know he would go right back to his front porch and start over if he'd forgotten to count the number of steps he took to reach the tour van/bus.
He also had to count the pickets in their fence before he left.
He wore those gloves all the time b/c germophobic.
(Noel Fielding's Luxury Comedy voice)Poor Joey Ramone.(/Noel Fielding's Luxury Comedy voice)