FFS! These people are monsters.
The term Women Friendly States will soon be a thing.
Soon to be as common as Women No-Go States.
Bullshit on the Democrats not wanting to fight this.
This crap is happening in RED states where the democrats don't have the ability to fight it. It isn't a national fight (especially since the Supreme Court is now packed and largely unchangeable in the short term).
While the Dems don't have control of statehouses and governors' mansions in these states, there are other ways to fight (and not just stern letters). The young legislators in Tennessee stood up for what was right against the death-cult party's other pet issue of guns. Ocasio-Cortez and Katie Porter are just two examples of other politicians who are taking this fight on on a national level.
However, Rob is correct insofar as the fight has gone out of the Third-Way Dem establishment. It won't come back until the leadership either ages out of office or until they stop tacking centre and until they stop trying to appease conservative voters who will never vote Dem.
When you believe in the sanctity of life, but couldn't give two shits about the dignity of the living.
Crimes against women aren't real crimes, so why waste any money on them?
In their ideal world, crimes against women will eventually get reclassified as property crimes, and then they'll start paying attention to them.
But in this case, it would be a tough one for the Chattel Courts to sort out. Is the woman still the property of her husband (or father, if unmarried) or is she now the property of her rapist, because his baby transferred the deed for her body to him?
"Legitimate Rape" and associated bullshit. These folks don't give a damn about women or children, only authoritarian power. Facts hold no sway unless accompanied by actual consequences, and way too many red states have made that impossible.
Oh, I know this one. You cut the woman in two, and each gets one half. It's in the Bible; King Solomon came up with it.
Yeah, but King Solomon knew the real mother actually loved their child and thus would stop him in time. Between a father who now has damaged goods and the rapist, who's going to love the woman enough to keep her from being hacked in half?
It's disconcertingly likely that there will soon be a need for something akin to The Negro Motorist Green Book, but for 21st Century women traveling the United States. I guess most people will probably use an app of some sort this time?
I'm gunna leave this here.
Not necessarily directly linked to the abortion discussion but it is something that comes to mind related to the Christian nationalist ideological conversation
CLARIFICATION…
Did anyone click through to the article? This is about re-imbursment for medical care involving potential conception, not a total ban on emergency contraceptives.

It still sucks they're making victims pay for their own prevention, but there's a distinction there.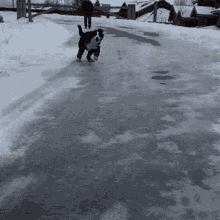 Well, it was posted on April 1st…
I mean, what's the true motive? I see public funds disappearing into someone's pocket (at the ultimate expense of rape victims). That's what I think this is about.