That still seems to be presuming the existence of some kind of underlying "strategy" at all here.
"World's greatest umpty-dimensional chess player mates self"
That's reasonable, lots of us have been suggesting he go do something similar for ages.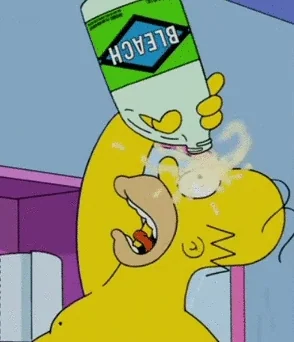 He's run out of other people that will mate with him finally?
Twitter bankrupt? Nah. Impossible.
Ohhhh, you mean morally.
Double entendres are never to be wasted.
I'm just not sure I can take the idea of twitter 'preparing' for something seriously at this point.
Displaying the symptoms of bankruptcy while the cash runs out? Sure; but organically, not as part of a well developed plan of some sort.
I dunno about (Delaware?), but in at least some jurisdictions, personal bankruptcy and/or being in charge of a bankrupt company disqualifies you from being a board member or senior executive for any other company. I'm curious whether anything like that applies here.
What a shit-show. Smh, thinking of all the thousands of employees and millions of users he is hurting in his tantrum.
Based on this whistleblower report, it seems like it was a shit show already before Musk took over (which isn't to say he hasn't made it exponentially worse).
But I've been told repeatedly the plan isn't bankruptcy and there is no plan. That there's no reason for Elon to buy something to just destroy it.
ETA:
(Personally, I think he got it with the help of other wealthy people and has already shipped off all the vital information about its users, and the goal all along was to punish big tech for their… behavior. If you look at what he's done at twitter, and then add up everyone else suddenly deciding that they have to do layoffs, I think the message is received and that if there was a plan to destroy twitter as a message, companies certainly are acting as if that's the case. Many of them have banned talking politics at work, etc. )
I'm now onto wondering who he's going to blame for this monumental screw-up. The only thing I know for sure is it won't be himself.
Also, if his name hasn't tarnished the Tesla brand already, wait til it's controlled by Prince Bonesaw.
How many twisty blunts do we have to buy before BB has a shot at buying Twitter in the bankruptcy auction?
It has already.
I feel sorry for my friends who got one and are stuck upside down in shitty built cars.
… I'm sure our institutions will take care of it and apply all the rules fairly and equitably

As others have pointed out, Twitter is no longer "preparing" for any discernible goal [1].
However, it looks like corporate bankruptcy is close at hand. I've worked for three companies that have gone bankrupt [2], and they all looked like this.
massive layoffs of very useful staff.
rumours of grumpy unpaid contractors and suppliers.
weird equipment sales.
drastic and seemingly random changes of direction from above.
[1] Obligs:

[2] The bankruptcies were: once working for an established player in a dying industry, twice working for startups.
Probably true, but I'm suspicious of the timing. It's almost like it's setting the ground for Musk trying to claim that Twitter misrepresented the state of the company in the due diligence that he waived.
Meanwhile, have they fixed any of these problems?

Wow, Elon Musk is such a business genius, drastically reducing Twitter's costs by not paying any of them!
-Musk fans, right now, I'm sure.
I still don't think there's a plan to destroy Twitter. Twitter as it was, yes. Problem being, Musk still has no idea what to replace it with, nor how to do it (and got rid of anyone who could do the work anyways). He offered to buy the company as a joke/threat he didn't think he would be forced to make good on, was forced to do it, and decided he'd get rid of "woke Twitter" and replace it with… something. (And yeah, punish them on the way, with his "revelations" and reinstatements of white supremacists.) His backers probably cared about the data he got out of the deal a lot more than he did, as he's primarily in it for the memes, tr0lling and likes.