I have to believe Vince Foster was involved somehow.
Grim Reaper, could you please remember to write down the first name as well next time?
And noted 2020 election disrupter, Hugo Chavez.
It's so weird how an expert skier like Ivana Trump could die falling down the stairs.
It's almost like she was epsteined to throw a monkey wrench in the Trump's upcoming testimony.
Given this family's legal issues there is no time she could have died that wouldn't have been just before some civil proceeding / investigation / criminal case or another.
Oh, no way, please. I want to see him suffer first.
ETA: As someone who doesn't really believe in an "afterlife", I don't want to see him get off that easy.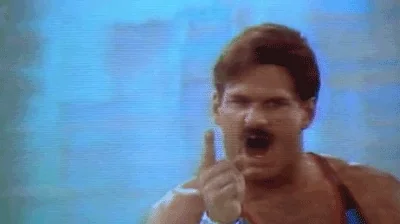 While I generally don't want people to suffer, it's more of suffer unnecessarily; Trump and his ilk? They are on the short list of people I want to see suffer with cancer and worse.
The whole world will be safer with him 6 feet under.
I do believe in an afterlife; but even if there isn't one, the rest of us still have to get through this life as best we can… and 45 is an active impediment to that goal.
Could use a tastelessness pass, run it by the Netflix producers of The Gentlemen (Cockney X GPT3?) and Farzar.
The world will be safer with him as the destabilizing element between new geothermal drilling technology, mantle, populist necromancy, and energy extraction, 3-6 miles down. Not 100% on the order there.
It's very special energy, the best geothermal technology, I didn't pay for it. <-Regional energy bill boilerplate
From your keystrokes to the 'great mad scientist in the sky's interface…
Is there a term comparable to "defenestration" but with stairs?
Like, there weren't any useful balconies or windows but, perhaps, all these other bluntish objects nearby, just by coincidence, and besides who the heck can even spell
these days anyway?
Y'mean, like that?
According to the CDC accidental fall is the 8th most common cause of death for people over 65 after heart disease, cancer, COVID-19, stroke, Alzheimer's, respiratory disease and diabetes. So not the most common way to go but hardly unheard of.
Deëscalation?

This topic was automatically closed after 5 days. New replies are no longer allowed.
Buried at the golf course.